The wife has good reason to not appreciate me bringing home what she refers to affectionatly as "random shite". The Rover 25, apparently, comes under "random shite". But there is a reason why she is against me buying said random shite.
When we bought a house together, I really wanted a dog. The wife didn't want one. But I sometimes I'd have a look online and I found one up for adoption on Gumtree. I spoke to the owner, spoke at length about the dog, and I thought if the dog came round then I could convince the wife that having a dog was a good idea.
The lady came round to the house with him, and then left him with me. We didn't actually agree to that, and I didn't expect it to happen so suddenly. So imagine what happened when the wife came home, I opened the door and said to her "don't go mad, but…" and before I could finish my sentance the dog popped in to view behind me. The dog, however, went back the next day. Not because of the wife. Not because he was a bad dog (he wasn't, he was awesome), BUT because the previous owner went absolutely mental about me not texting them every second of the day reporting on the dog's progress. So I gave him back.
That dog has never left my thoughts, especially in ways that you wouldn't imagine. Every time I'm in the market for buying anything online, I make sure I do my homework so that I don't end up with an owner who is as needy as a bunny boiler with daddy issues. You've got to do your homework, and the gut feeling you have from a seller is everything. It's probably more important than the item itself in some respects.
An Unusual Suspect – Rover Power?
When it came to the Lada project, I searched the internet for about weeks reading all the information I could lay my hands on before I settled on the plan for different aspects of that project. One of the main things I thought about changing was the engine. I had first thought about modifying it's original engine, but that became more costly than it was worth. So I decided on an engine transplant.
Initially I thought about using a Ford Zetec engine. A 2.0 litre version with some modifications. But I found it hard to find a cheap car with that engine in it. I then thought about using the Ford Duratec engine, but again it was difficult to find a good car with a good engine with it. After much deliberation, I settled on using Rover's K-Series engine. Yes, the same K-Series engine that has a head gasket made out of lettuce.
There's a Needle In That Haystack
Rover used the K-Series in a number of vehicles, ranging from the Metro to the MG ZT-T. So there is an abundence of cars to choose from you would think. There is, but many of them on my budget also come with the usual wording regards the head gasket. Many of them fail for a few reasons, and while I am going to work on the engine I didn't fancy having to clean out the mayonaise that builds up when the head gasket fails.
Over time, I narrowed my search down to the Rover 25, MG ZR, Rover Streetwise, MG-F and MG-TF. The MG-F and MG-TF cars don't provide much in terms of interior, so they came off the list leaving the 25, ZR and Streetwise. The most common of these cars came with the 1.4 K-Series engine. Not quite what I had in mind.
When you know, you know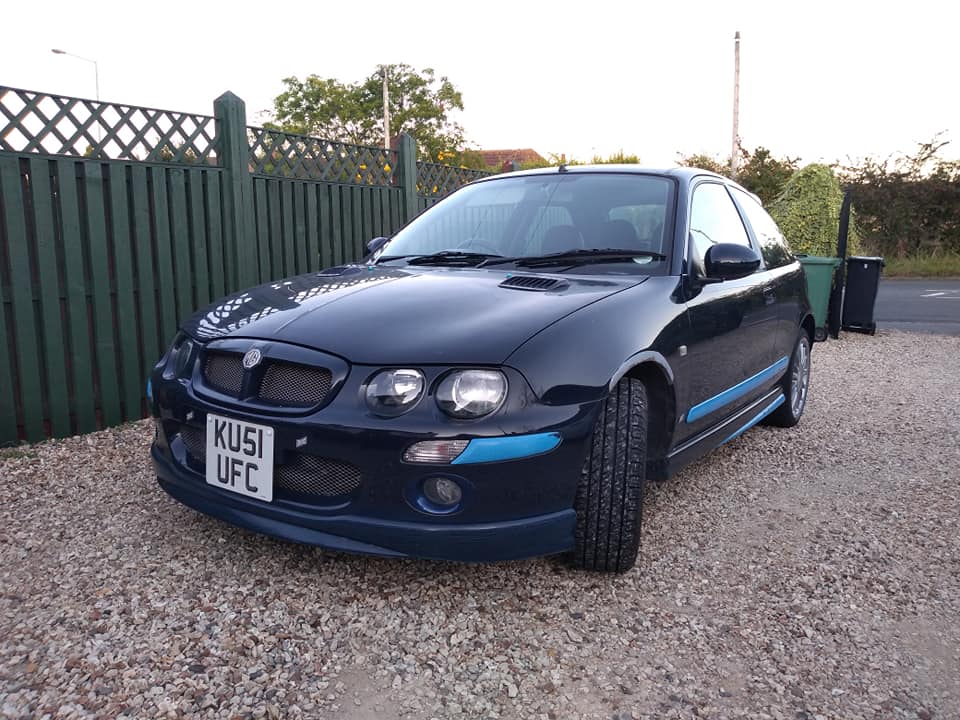 It took about a month before I stumbled upon the perfect candidate, and from the outset I thought I might have missed my chance. One evening sat in the bar of a hotel while the wife locked herself in the bathroom, I perused Facebook Marketplace. In among the rubbish of battered Rovers and random adverts that had nothing to do with my search criteria, I see the perfect car. A £350 Rover 25, with a long MOT and nearly everything I wanted. Except for electric windows and air conditioning.
You'll be thinking the same as I was. That is an MG ZR, not a Rover 25. Part of me thought that the person selling it didn't know what they were doing (it happens a LOT on Facebook). It was good enough though to make me go and see it. I arranged to view it and see if it was mechanically sound.
The story of the car is that a previous owner did the modifications to the car. The "body kit" came from two MG ZR's, which were probably wrote off by being boiled alive or being thrown in to a hedge. They then stuck a 1.6 litre K-Series in to it along with the obligatory Max Power/Fast Car air induction apperatus, and that made the car "rapid" as the then owner said. But to me, the most interesting point of this particular car was the interior.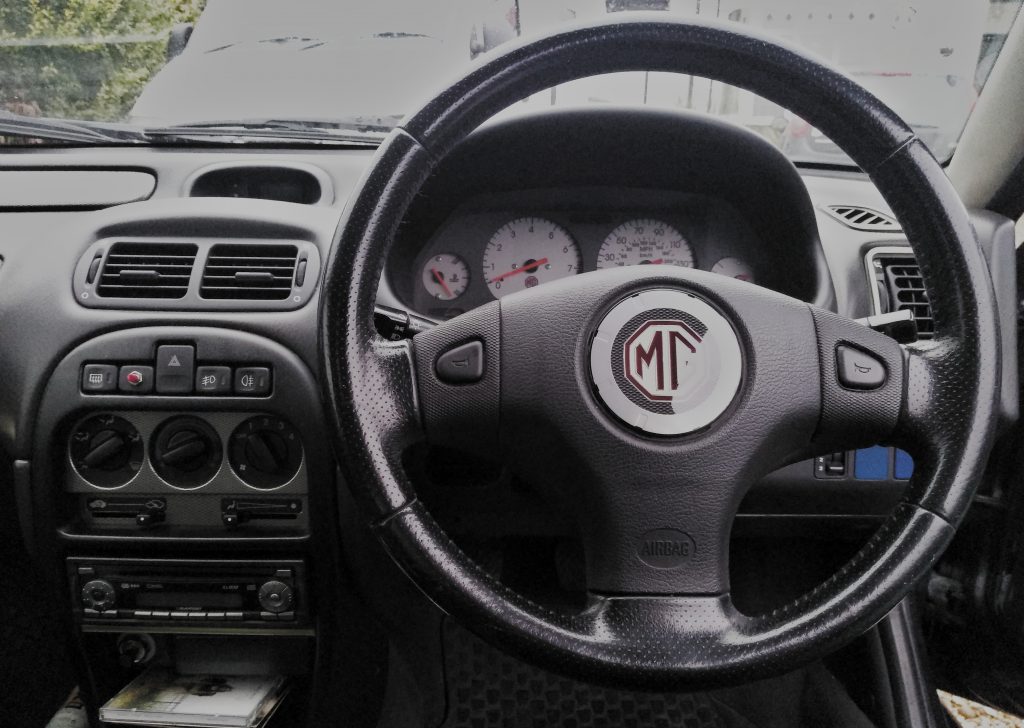 The previous owner had extended the modifications to the interior. They included the steering wheel and instrument cluster from an MG ZR. But the seats? All of it came from a Rover Streetwise. That meant it had half leather seats, and four of them. The rear seat split in to two visible seats with a plastic bit of trim down the middle – perfect for the Lada project. It also made me smile that this car had the same Blaupunkt stereo my first car had. I absolutely hated that head unit, but the car it was in was great.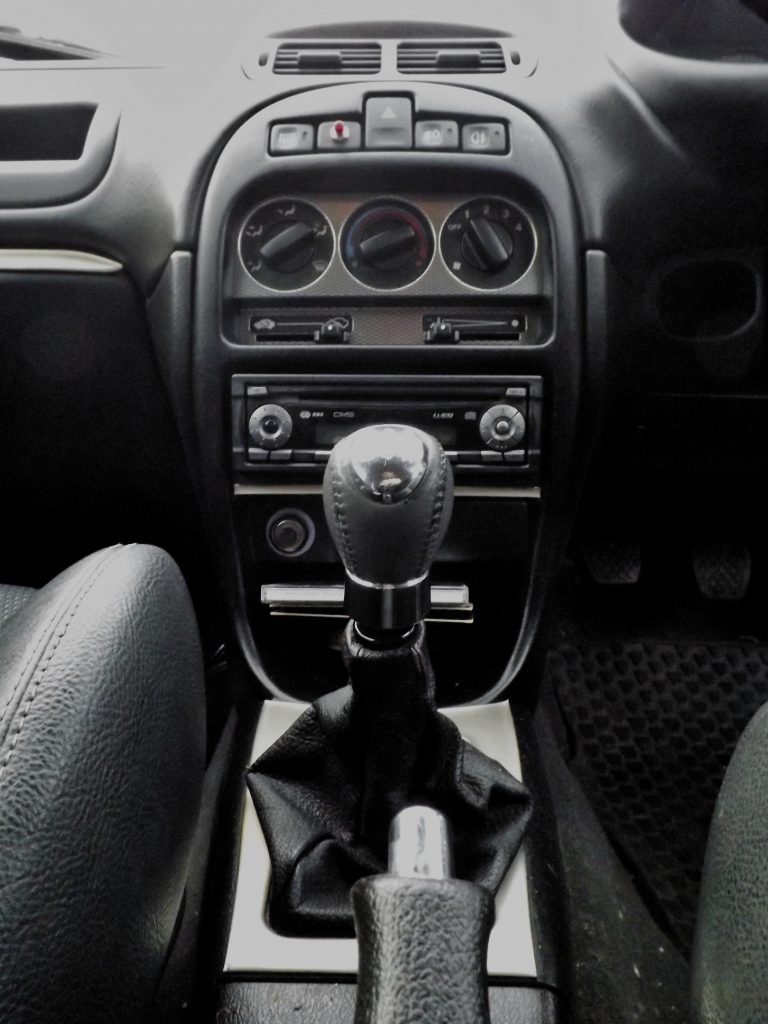 But how does it drive?
This is an odd article, as it's the only time I've bought a working car to break for parts for another car. But that doesn't mean I didn't give it a good thrashing to see whether the Rover 25 was any good.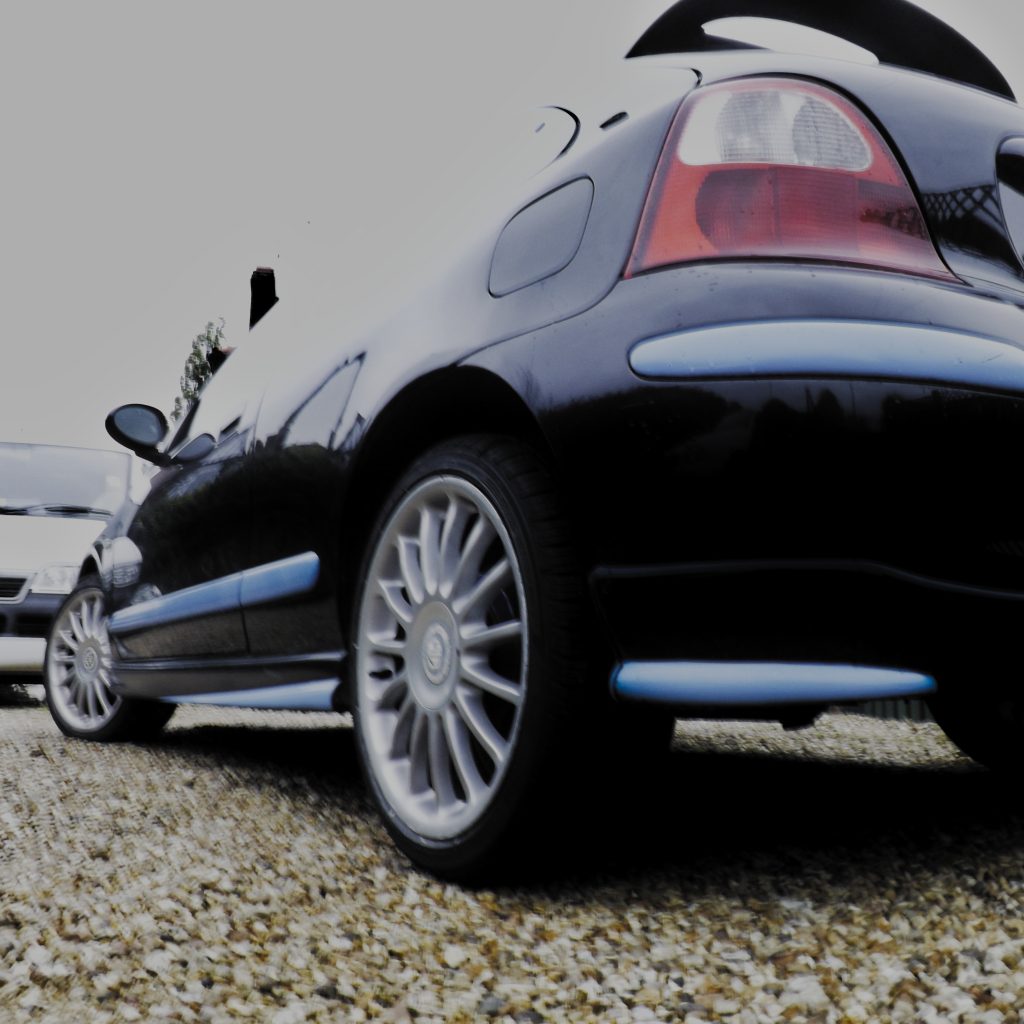 First impressions of this car is that it's quite squat with well behaved suspension. It didn't roll like a dingy during an Atlantic storm, it didn't try to break my back when going over bumps. The car was stable around town and on country roads that took me home. The car felt planted and confident going around corners of all sorts. I don't know whether this car has uprated suspension or not, but it impressed me nonetheless.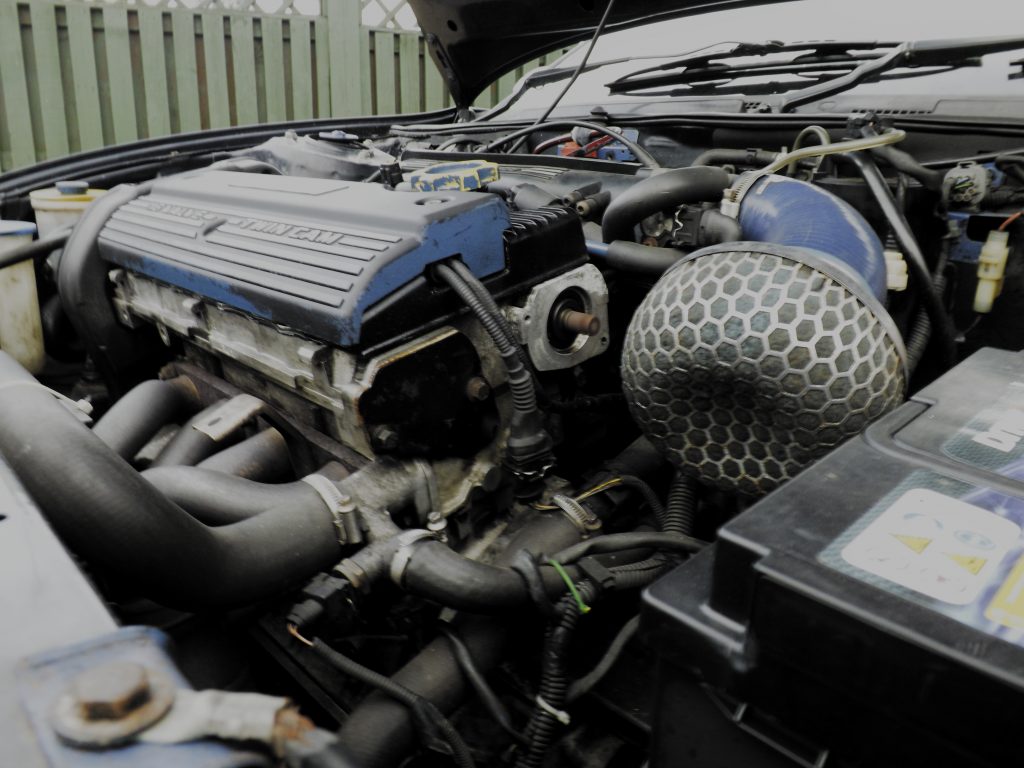 The gearbox, while nice enough, just doesn't like 2nd gear. As I drove it and slipped it in to 2nd, it'd spit the gear stick straight back out. Not ideal really, especially on a roundabout in the rain. Although it got the heart pumping fast, so at least it showed me I wasn't dead.
I'm writing this after picking up the car from the previous owner and driving it to my house. So that should tell you that the brakes do indeed work. They would, however, benefit from new brake fluid and just a general check. If I were inclined to use this as a daily driver, obviously.
The future…
Well this was never going to be a long term thing. It was bought to do one job and one job only. It was bought to provide a Lada an engine, an interior, and a few other bits and bobs. And that's exactly what it's going to do. It'll then be broken up and sold off to recoup the out lay on this. Who knows, it may pay for a vinyl roof.