One of my earliest memories is of being in the rear of an FSO Polonez as my Dad drove through a car wash. I remember watching streams of water flowing down the inside of the rear windows. My aunts were in the back with me and they were rushing to get tissues to stop the water coming in. I don't really remember much more of it, except that at some point my Dad sold it to a friend of his who kept it for about 12 years before he got rid of it.
Growing up my Dad never bought a new car. He only ever bought second hand cars, but – most of the time – he bought good cars. One day we're going out to a dealership to look for a car and I ask him why he hasn't bought a new car. He told me that he did once and the experience was so bad he swore he'd never do it again. That car turned out to be the FSO Polonez that had the sieves for windows.
He filled in the blanks for me about the vehicle. He bought it brand new from a dealership in Birmingham and the car never worked for him. The dealership he bought it from were next to useless. When it went in to get fixed for one problem it would often come back with another issue.
Reliability? Well…
When it did work it was horrible to drive. It lacked any real power, and it wasn't as practical as he thought. He couldn't understand why, as a hatchback, the rear seats didn't fold down. None of the Polonez's sold in the UK had folding rear seats. But what irked Dad most about it was the fact that he sold the car to a friend of his, and his friend never had a problem with it. Not for the 12 years he had it until it rotted away to dust outside his home.
Today though I find more and more groups praising the FSO Polonez. Granted, most of these groups are in Poland and they're proud of a vehicle they produced from a discarded design by Fiat. I'm drawn to finding out more about this car, maybe even trying to own one at some point. My Dad isn't around now to ask more questions about it – he hasn't ran away, he just passed away – and I highly doubt he'd want to visit those dark places again anyway. But this is what the internet is for isn't it? To Google random crap on your lunch break.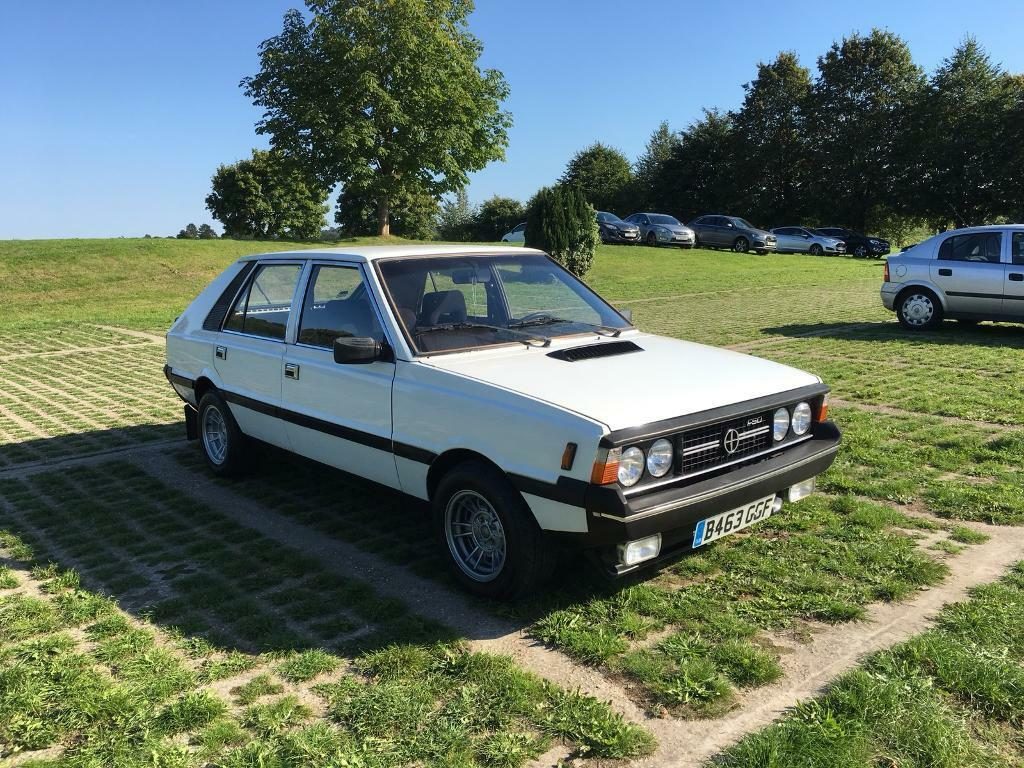 How the FSO Polonez came to be
Like all good ideas, it started during the early-1970's. To begin with, Fiat's styling house penned a prototype to become a new car for the company. For whatever reason, Fiat themselves didn't adopt the car. This meant design languished in the darkness of a filing cabinet somewhere in Turin. A few years later, Fabryka Samochodów Osobowych (FSO) wanted to produce a second car to replace the Polski Fiat 125p they were producing under license from Fiat.
Together with FSO's designer Zbigniew Watson, Walter de Silva (former head of the VW Group) and Giorgetto Giugiaro – yes, the same Giugiaro who designed the Lotus Espirit, Ferrari GT250 AND the Nikon F4 camera – they took the early design work and created the Polonez. The car itself was based on the Fiat 125p platform to reduce production costs. This meant that any design change had to be applied to both cars to keep things simple for them. Yes, the Polonez was based on the Polish version of the Lada.
The FSO Polonez initially came as a either a 3 door or 5 door hatch back. The 3 door hatch back version didn't last in production as they stopped making them in 1991. It came with some resemblence of an engine too. You had the choice of either a 1.3 litre petrol or a 1.5 litre petrol. But both were so asthmatic and wheezy they should've came with their own inhalers. FSO had hoped to include Fiat's powerful 2.0l DOHC engine, but the money wasn't there to make that happen.
In 1983 FSO added a VM Motori 2.0 Turbo Diesel power plant to the range, which improved things somewhat. But if you wanted petrol and you weren't a member of the Communist Party of Poland, your choice was either a 1.3 or 1.5 litre petrol engine.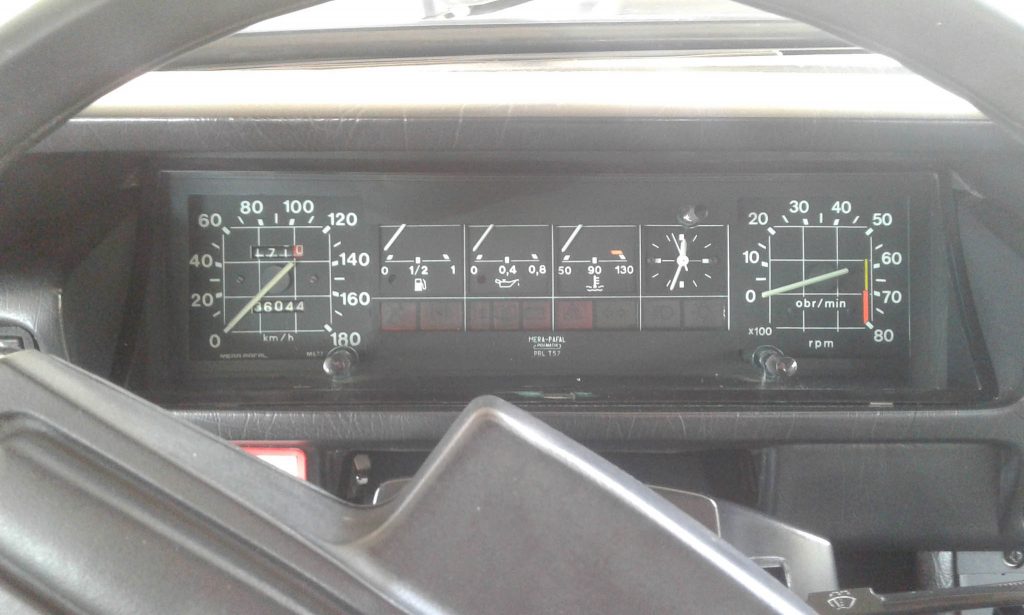 Pride comes after the fall of an Iron curtain
After the fall of the Berlin wall and Poland's inclusion in to the European Union things got better for FSO. They introduced a facelifted Polonez called the FSO Polonez Caro, as they finally had stopped production of the 125p. That also meant they could get rid of the hamster driven 1.3l petrol, and "refresh" the options with 1.5l, 1.6l and 2.0l petrol options. The 2.0l petrol engine being the same engine that powered Ford's Sierra.
In 1994 FSO struck a deal with Rover, so the Polonez was now also available with a 1.4l K-Series petrol. The Rover engine was the only 16v option available on the Polonez when production was stopped in 2001. In 1997, further improvements were made to the Polonez when Daewoo took over FSO. Build quality had been improving since the fall of the Iron curtain. This continued under Daewoo who also used FSO's facilities to build the Daewoo Tico, Daewoo Nexia and Daewoo Espero. In 1999 they even built the Daewoo Matiz there.
Koniec ery: The end of an era
Daewoo went bankrupt in 2000 and they were swallowed up by General Motors. The Polish government stepped in and made FSO independent again. The Polonez though didn't last much longer, and in 2002 the last Polonez trundled off the production line. One of the Polonez's selling points was its cheap price. At a time when new cars were really expensive, the Polonez offered value for money. The new millenium saw the second hand car market swell with affordable premium cars, meaning the Polonez was left behind.
During it's 24 years of production, FSO produced many variants of the Polonez. I've already spoken about the hatchback. With the Caro facelift they introduced a saloon version. If your needs were more truck like, then FSO had you covered. They produced a truck version of the FSO Polonez up until 1997. And what if you're suffering from sort of medical emergency? Well the FSO Polonez also came in an ambulance configuration. They also had a police car version. Just in case the Polish Police needed to ask you a few questions once the medication had worn off.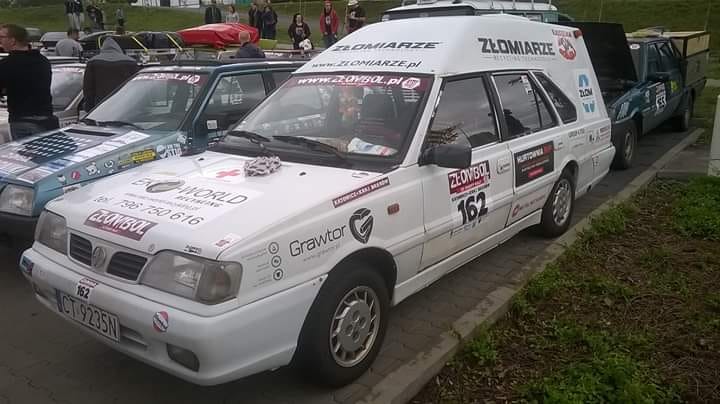 The car even saw ministerial service, being the vehicle of choice for the Polish president.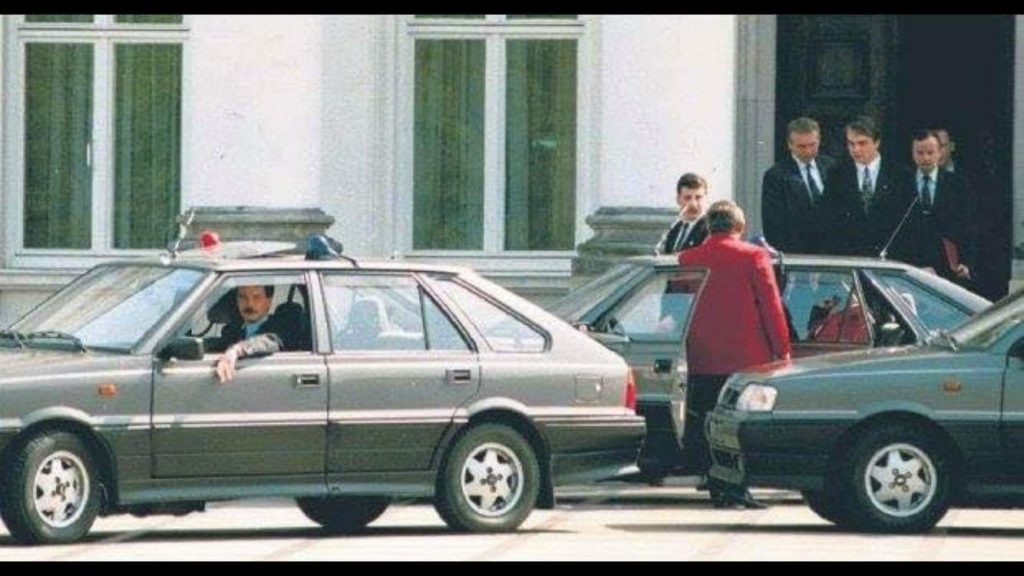 The legacy of the FSO Polonez
My whole experience of the Polonez is skewed by being young and my late father's review. But from researching the car over the years, it seems everyone in the UK had the same opinion. The kindest thing I've read about the Polonez was that it was "mediocre at best". The majority of commenters call it the worst car they ever drove though.
I've never driven one, not for the want of trying. When I was looking for my Lada I had intended to buy a Polonez first. They're nearly extinct here in the UK, and they're becoming less abundant in it's home market of Poland as well. However, unusual for an older car, the numbers of them have increased on UK roads. From a low point of just 1 Polonez in 2012 ,there are now a grand total of… 10! I'm no good at statistics, but that's definitely the largest increase of a specific vehicle in the history of vehicles.
The community
During the time I was looking for a UK based Polonez I came across the FSO Polonez Fan Club. It's primarily Polish based but when you see the guys and their cars – regardless of the language barrier – you start to ask yourself a question. If this car was really was that bad, would it have this loyal of a following? The Polonez is looked on fondly now as a car that had it's issues. It may not have been the best at the time either. However it has much more character than the identikit cars that we're surrounded by today.
From that group, I got to speak to a few owners about their experiences with the Polonez and why they still drive and own one. Friend of the website Daniel Rodzen had this to say:
"Most probably because I was hit by one when I was 3, since then something hit my head and heart probably. So today have got a weakness to Polonez and women. The car was driven by a woman!"
He then went on to say:
"That's a Polish car, quite rare in the world, RWD, simple to fix and learn basics mechanisc. Was used even by the Prime Ministers so it's kind of a Polish BMW or a Merc. To be honest that's my sunday car, daily I am driving TypeR fk2 but that's totally different car and a pleasure of driving. It also includes history of Poland in it. Worth to mention Michael that they are pretty expensive nowadays cause of the poor quality and rust. Almost gone from roads nowadays.Believe me or not it is more difficult to find Polonez on roads than a new TypeR nowadays, which makes one feeling quite unique."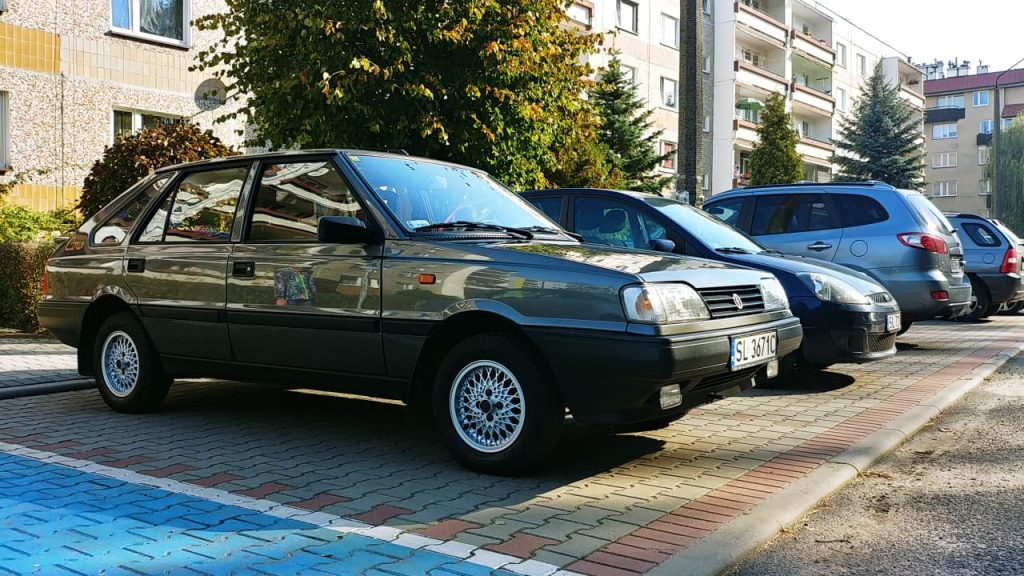 Paweł Oborski, another friend of the website, had a more blunt answer to me asking him why he still owns a Polonez:
Because I'm a masochist! The Polonez is a very mechanical car, crude. But once you try to make him ride well can give you fun from driving.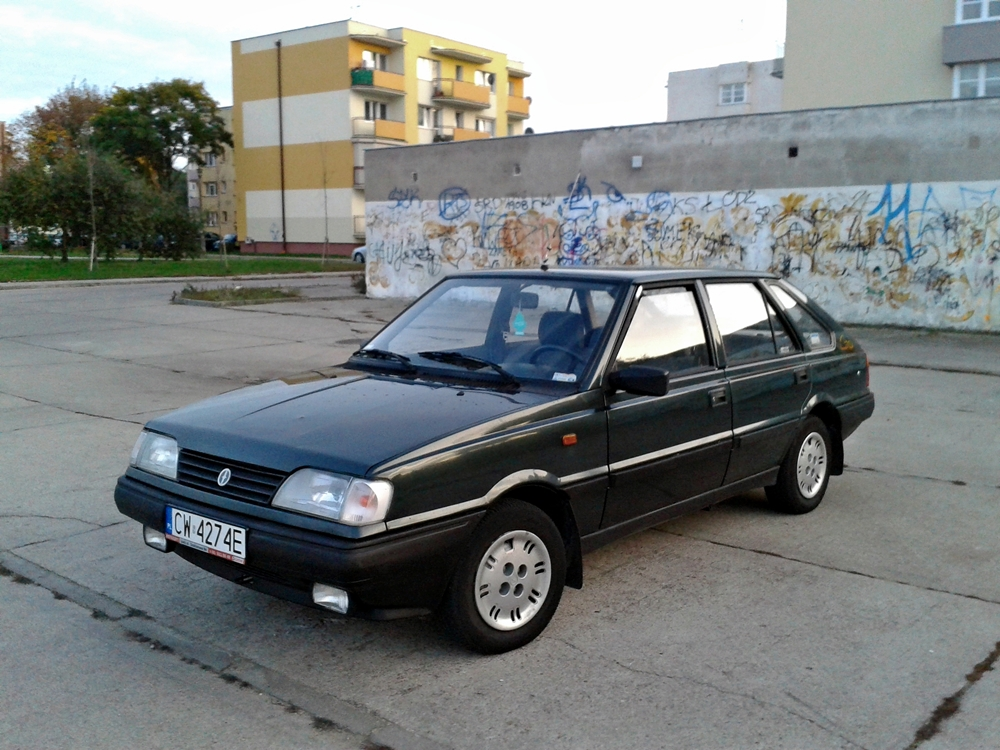 I'll give the final word to – you guessed it – another friend of the website Patryk Pat Druciarz Firlej:
"The good thing about it is you can repair all of the engine on side of the road with 3 spanners: 10mm, 13mm and 17 mm. Honest, I drive with it in fact its more rare then anything else. It's Polish and I'm Polish so this is one reason, but the other reason is it's easy to fix. You desnt need Diagnostic tool and you can repair with using a basic tools!"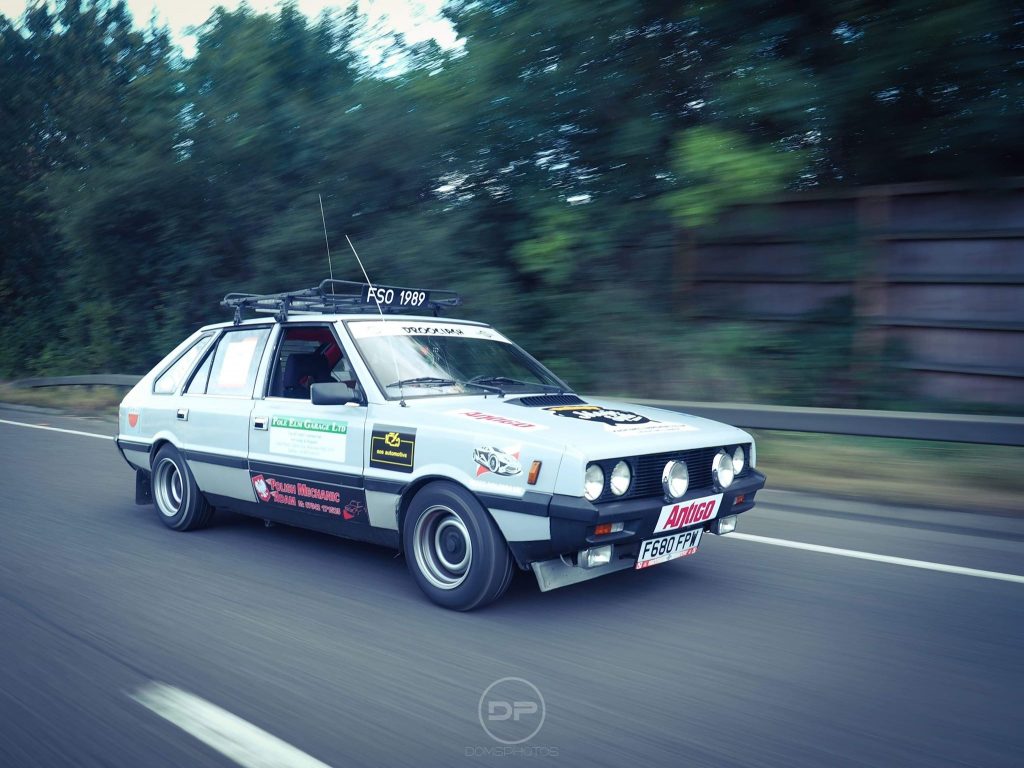 My Conclusion
It was really interesting seeing the cars that these guys own, their stories with them, as well as the other photos members of the Facebook group shared with me. There is so much pride there with these vehicles, as they've gone beyond just cheap runabouts and now exist as rare and unique examples of motoring. They may not be the best car, but the story and significance behind them certainly elevates them above the identikit cars awash on our roads today.
But drivers old enough to remember them in the UK don't share this view. Could it be just another case of badge snobery? If the Polonez had been built by Volkswagen, would it be looked on more fondly now? Maybe, but early cars may have been built better and would have had the powerful engines that this car deserved.
The bottom line with this car is that, design wise, I like it. It's a car designed by Giugiaro! That means this car should be respected far more than it is. It should also be forgiven for being a product of circumstance and politics rather than fundamental bad engineering.
The Polonez holds a special place in the hearts of Polish people who grew up with them, and the community is a great reflection of that. They're proud of these vehicles, especially of those that survive today. They accept their faults but it like any true love you look past that to the beauty underneath. And remember: there are less Polonez cars on UK roads than there are Ferrari F50's.
Be honest with yourself. If you were walking down the road tomorrow and a brand new Mercedes C-Class drove past you wouldn't even acknowledge it. But if one of these perfect FSO Polonez cars drove past you, your head would be turned quicker than a married man in a free strip club.
One day, I will own an FSO Polonez. Just don't tell my wife, especially about the strip club.