It's 50 years since the first AvtoVAZ Lada rolled off the production line in Tolyatti in the former Soviet Union. The Lada 2101 (or "Zhiguli") was essentially a heavily modified Fiat 124. It boasted over 800 changes to make the car suitable for Siberian winters. Or just Soviet roads in general. The Lada 2101 went through various modifications and facelifts through the years. The last one rolled off the line in 2012. As of 2014 The Lada Classic as it's known now is still being built in Eygpt.
There's also a chap called Kimi Raikkonen, who was an F1 World Champion, and he had a Lada as his first car.
I've no real personal experience with the Lada. I never owned one up until I bought my 2101 in March 2019. The only time I saw one growing up was when a neighbour up the road had a Riva estate. There was also a dealership up the road from me in Sparkhill, Birmingham. But all I remember of that place was that it sold the lesser known cars. It would sell Lada along with Proton, and then Perodua.
A car of the people
My interest in the Lada 2101 started when several things started to happen at once. The first thing to happen was that I watched an episode of James May's "Cars of the People". I always thought that the Lada came as just the one car with it's boxy front grill and lights. Little did I know that the first Ladas came off the line styled like the Fiat 124 it was based on. I thought the Fiat 124 looked beautiful, and likewise the Lada 2101 by proxy.
Things didn't really progress much after that. I knew the car existed, but never really looked for one until March 2019. I had a conversation with a guy I worked with and the idea of owning a Lada. The more I spoke about it the more I liked the idea. They were fairly cheap and in fairly good supply in Europe. It would be a good way to get in to classic car ownership for a reasonable price. Birmingham City Council had announced that they were introducing a ULEZ zone, and that would affect me driving to work. To top it all off, we were meant to be leaving the EU at the end of March 2019. I reasoned it'd be the easiest time to get hold of a Lada at that point rather than after Brexit. And we all know what happened with that!
Sliding doors moment
So one day I'm flicking through the Facebook Marketplace. I had been for a week or two before this particular day looking for a Lada Niva. I should say that the wife would only allow me to get one was if I got the Niva. The 4×4 version. And if I'm honest I was on board with that idea. I like look of them and they're fairly rugged machines.
But on this particular day a nice example of a Lada Niva didn't present itself. Instead, a 1976 Lada 2101 from Lithuania popped up in communist red. I sent a message to the chap who had it to see if it was available. It was! I then gave a friend a call to see if he could pick it up for me. He could! Within a few days my friend and I were driving back with the Lada 2101!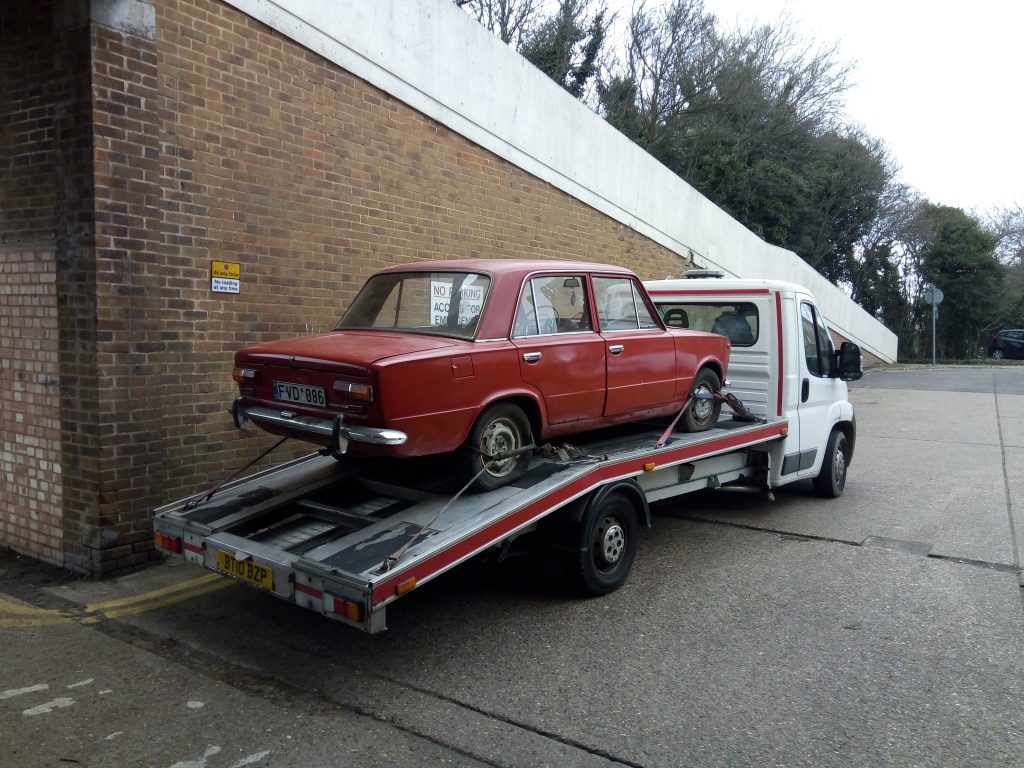 Now I will be honest, the wife was not happy with the purchase of this Lada 2101. Neither was my mother or sister. Why? Well I had to put it on my mom's driveway while I sorted out the space I had. And it stayed there for 9 months. My mom wasn't happy, but the vodka I bought her kept her happy.
The plan
The plan for the Lada 2101 is fairly simple. On the outside I want to keep it as is. I see so many Ladas being modified where they're slammed to the ground and have tracks wider than a Hummer. That isn't for me. It's going to be my daily driver. For me the styling of the Lada is a classic looking thing. It isn't everyone's taste. But it looks so much more interesting against the flood of Germanic cars on the roads in the UK. I may increase the size of the wheels, but they'll be kept steel with the chrome hubcaps. I am stopping myself before I get to some white walled tyres.
Under the skin, well that idea has changed a few times. Originally I was just going to keep it as it is. I was going to keep the 1200cc engine up front. I thought it'd be a good idea to throw a supercharger on to the engine. I'd also enlarge the engine to 1600cc. When I worked out the cost, I would be better off just buying a different engine. I'm many things, but a millionaire I am not! If the original engine is powerful to begin with then it's better to work with. With this I would be trying to make an asthmatic 59bhp engine get to 100bhp.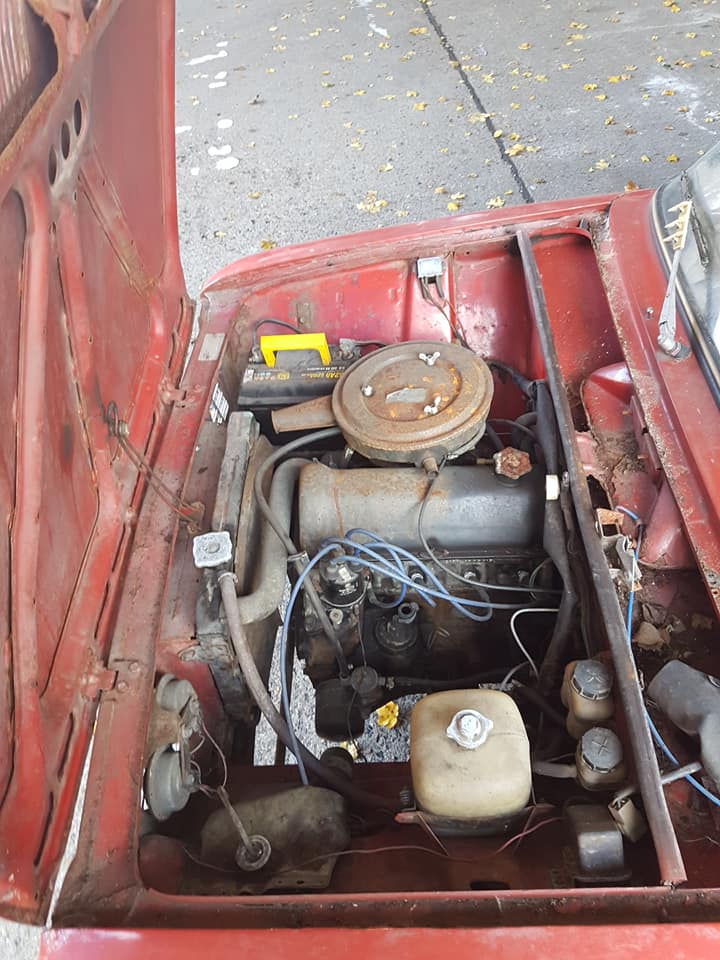 Instead I decided upon using a Rover 1.6 K-Series engine. I'll go in to the specifics of why I went down this route in another article, but all you need to remember right now is two things:
The Rover K-Series engine is a lighter engine than anything made by Ford up until the last few years
The Rover K-Series engine provides a good deal of horsepower for it's size
The inside story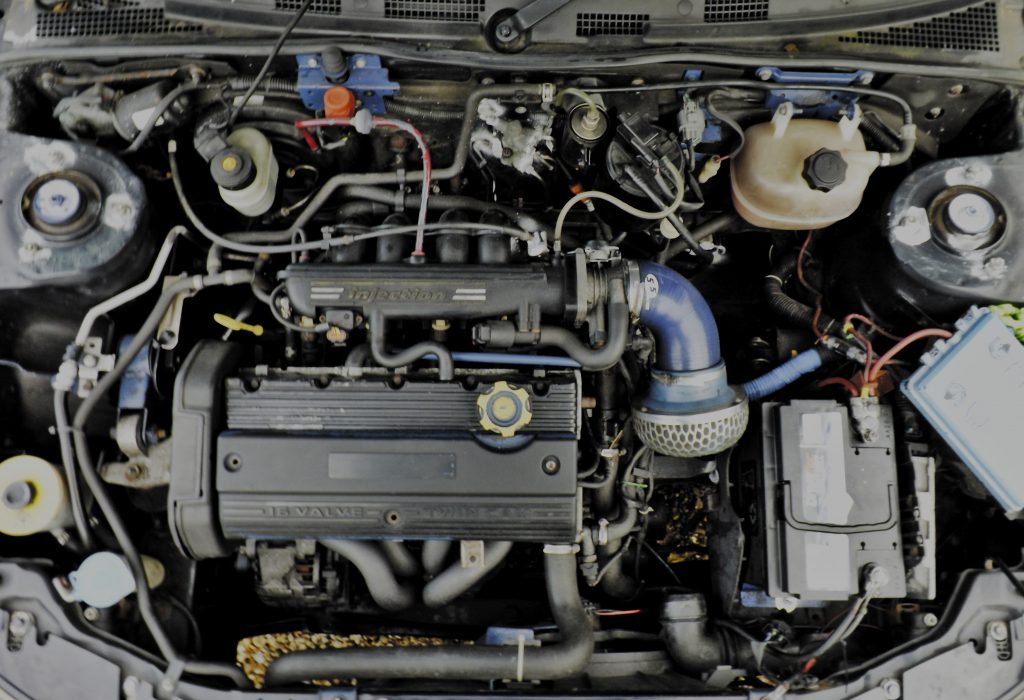 I spent a good few months trying to find a suitable donor car for the Lada. This job was made harder when I decided to buy a full car rather than just an engine. So as well as the engine I needed a good set of seats too. If it had electric windows and air conditioning it would be a bonus, but wasn't critical. That's when I stumbled upon the Rover 25 dressed as an MG ZR, again on Facebook Marketplace. It had the engine and half leather seats I was after.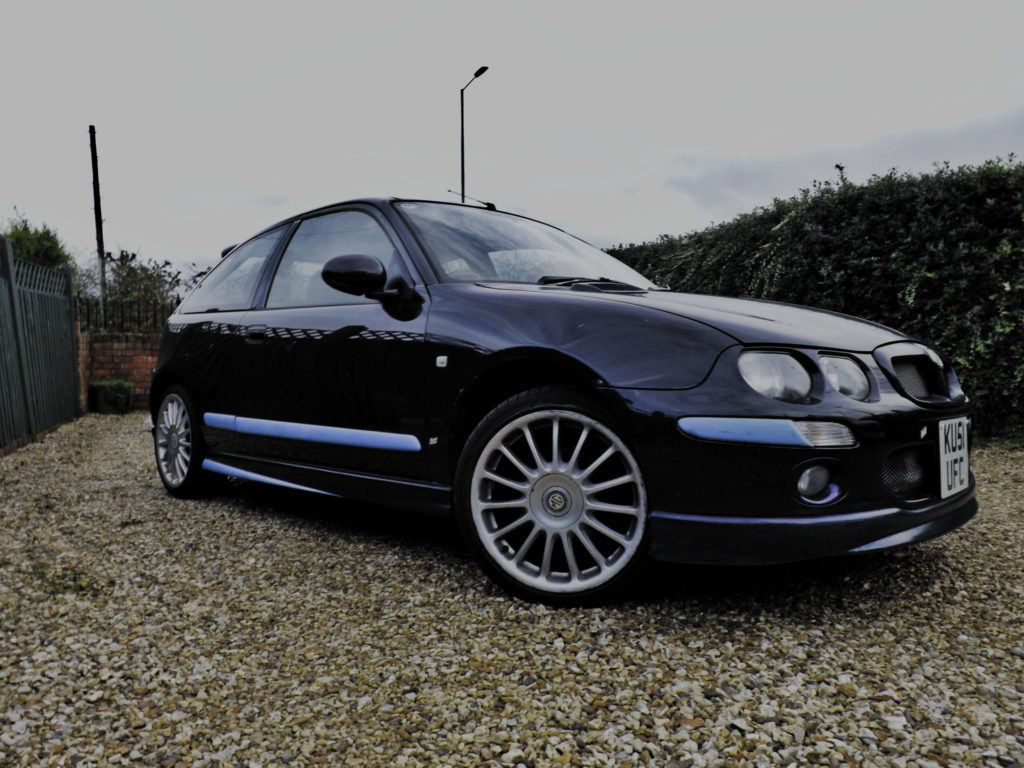 It didn't have any air conditioning or central locking. Not a deal breaker. However there was enough goodies on it that I could at least sell them on. This would allow me to recoup some money to then put back in to the Lada. With the interior I'm going to take out the original seats and replace them with the half leather seats. I have an idea to change the fabric on them to a tartan pattern. But that isn't set in stone. Plus you can change the fabric at any time.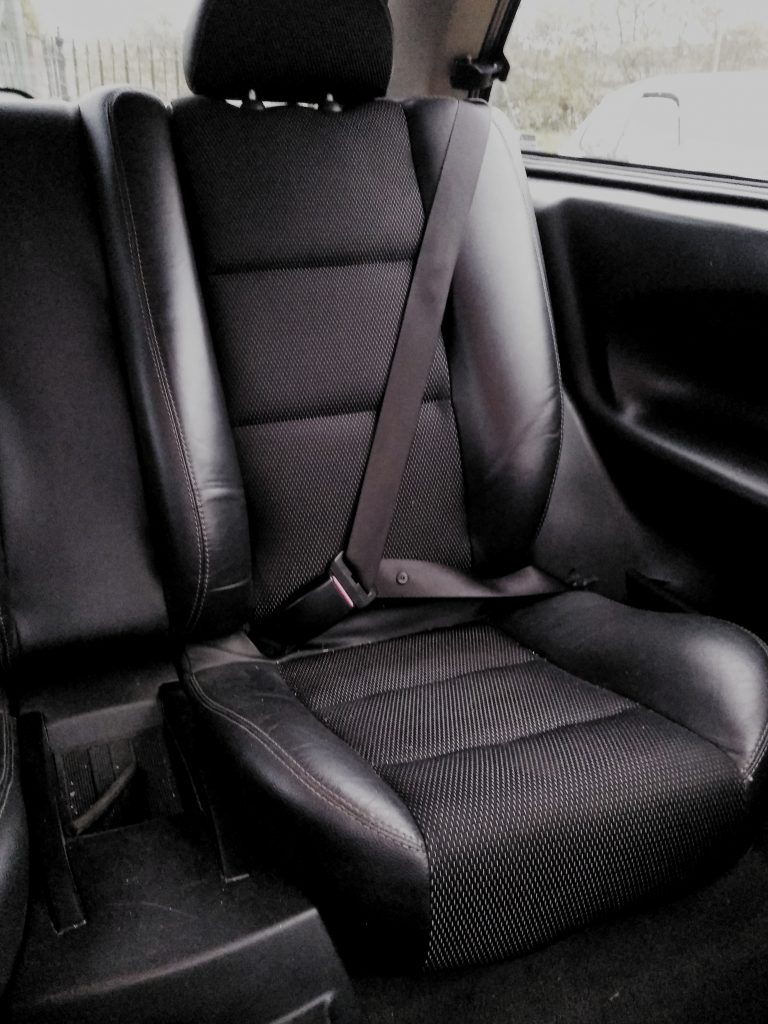 It's been a while since I drove a car with air conditioning. Because of this I am hoping to fit some air conditioning to this Lada. Sure, it's got quarter-lights on the window and will have electric windows. Sometimes though I just want that ice cold air blowing in my face while I'm stuck in traffic. Plus it makes a car more comfortable to be in, even in the winter. Oh, and did I also mention I'm planning on making the front and rear seats heated? Yep, this is going to be a posh Lada, with all of it's western decadence.
Flintstone Performance Pack
There is more to this project though than just tarting the Lada up. The car hasn't been on the road in some years. That's due to the Lada not having a working brake system. Or a working clutch. It has a cracked windscreen, and comes with the Fred Flintstone performance pack. It might have been alright in Bedrock, but in the UK it's an MOT failure. And I'm not sure the passenger would like to see the tarmac underneath them at 70mph on the motorway.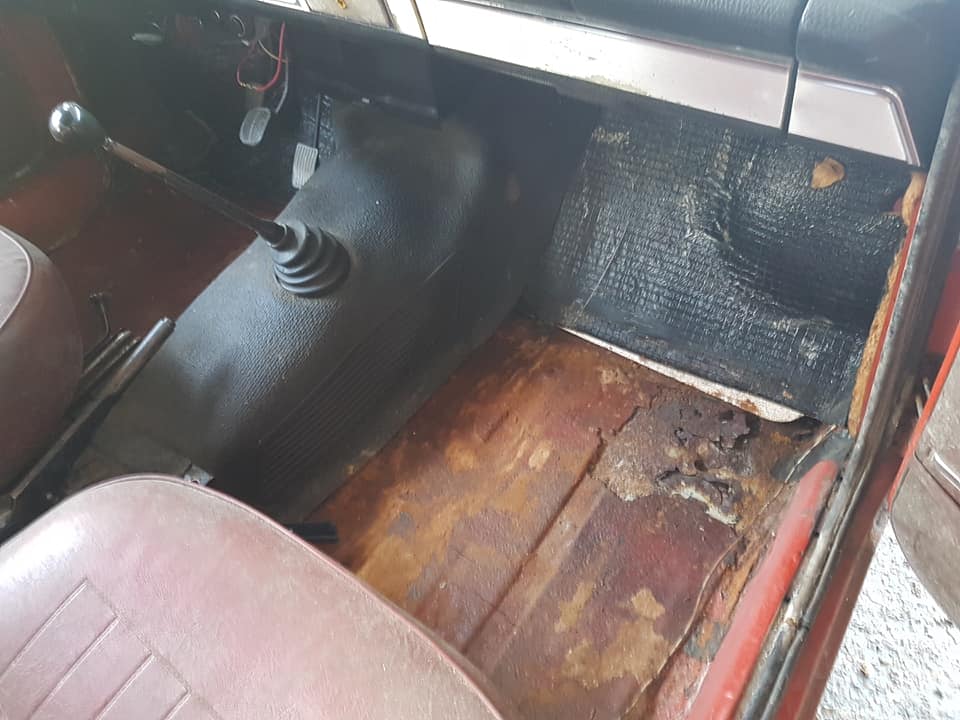 Because of this, the previous owners had bought many spares needed to get the work completed. As he said in the advert, if he spent his only day off working on this car he wouldn't have a girlfriend. He said that as if it was a bad thing.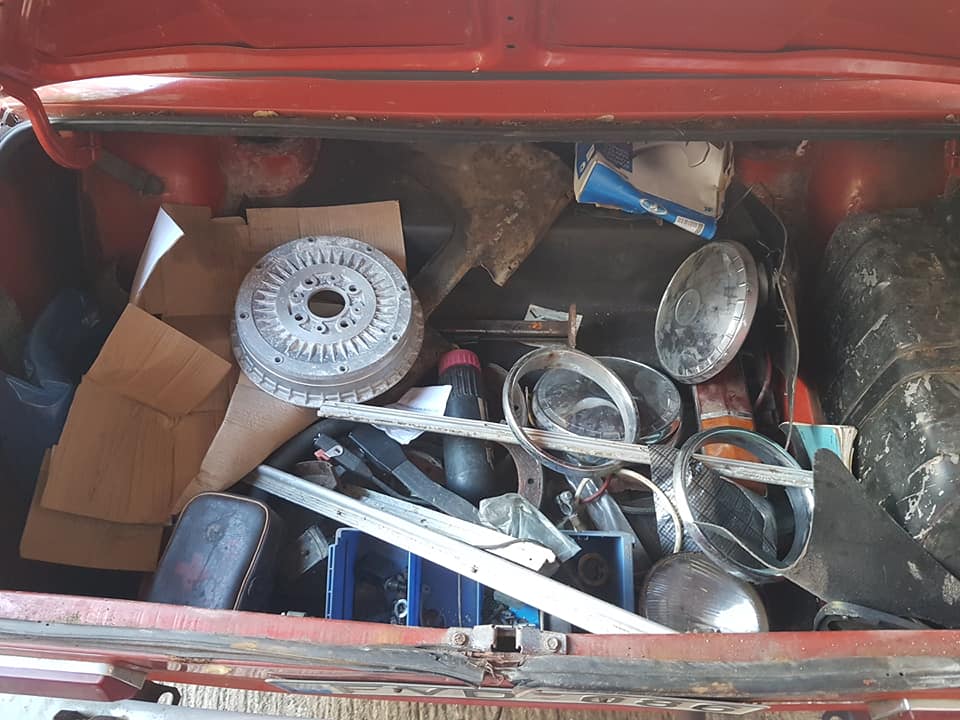 Everything is here to make a fantastic little car. Something that I can be proud of driving. Hopefully it'll strike the right balance of being unassuming but also admired. I can't wait to make a start on this car. And thankfully I won't have too much longer to wait. All of it will be filmed and wrote about, so if you haven't already like the Facebook page and subscribe to the YouTube channel to keep tabs on the project.