Ever since I bought Jack my Toyota RAV4, the faded black paintwork has annoyed me somewhat. But I've been told that T-Cut would improve the look of these without the need for repainting. Is it true? Can T-Cut cure my RAV4's faded black bits without the need for paint?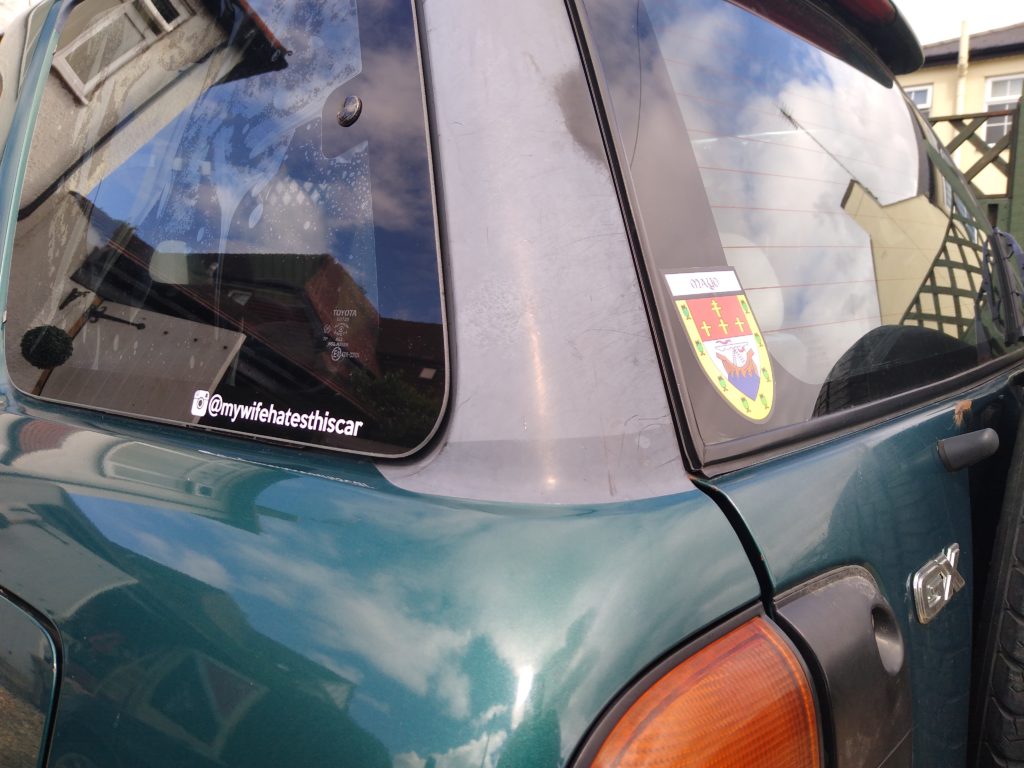 I'm dubious about such claims, but I'm also not an arsehole so I try things to see if they do work. At least then, once I've found out myself whether something works or not, I have the conviction to stand by a recommendation. Whether that's recommending you use it or avoid it.
Does T-Cut cure my RAV4's faded black bits? – Video
What is T-Cut?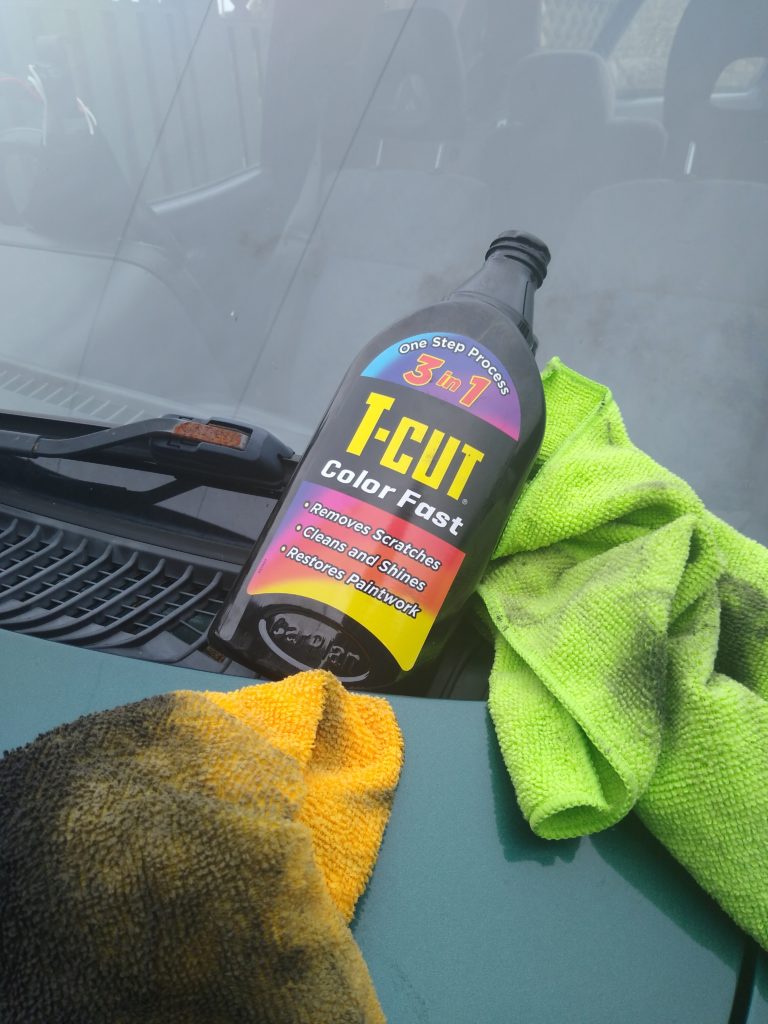 T-Cut is what's called a cutting compound, but you'll know it by it's more popular term – a scratch remover. The idea behind this, and other cutting compounds (or rubbing compounds) is that it dissolves a small part of the top coat of your car's paint in to itself, and with your rubbing motion it's meant to fill in those scratches with some of your car's paint.
What are the limitations of T-Cut?
As wonderful as T-Cut sounds, it has it's limitations. Without going in to the details of how your car is painted from the factory, cutting compounds of any description will only work as long as the scratches aren't too deep.
If you have an area of your car's bodywork where you want to apply T-Cut, then you should first move your finger nail across the scratch. If you can feel the scratch then I'm afraid your scratch is too deep for any cutting compound to remedy it. Rubbing compounds only work well with the clear coat area of a car's paint work. If you can feel the scratch then it means the scratch has penetrated this area.
What about rejuvenating faded paint?
So on my Toyota RAV4, there are 4 areas that use a black paint. From photos of the time, from Toyota's brochures etc, we can see that these areas tended to be a nice glossy black that accentuated the window areas. In my mind I think it was done to make the RAV4 look like a topless model. They do exist, alas mine isn't one of them!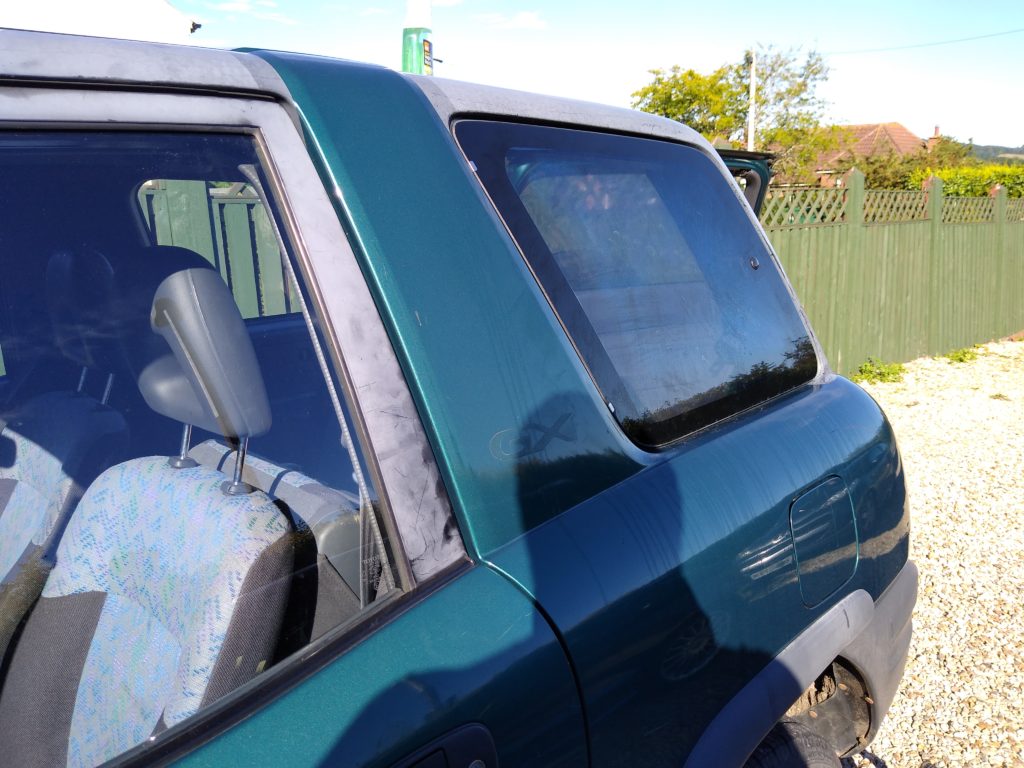 Given that the car is 25 years old (at the time of writing), it's not unusual to know absolutely nothing of the history of how a car's been kept. The bodywork is really quite good, some supermarket car park dings and light scratches, but it looks in good shape. The black painted areas though are very faded.
Recently I had gone back to the place where I bought my RAV4, and told the guy I bought it from about my plan to repaint these black areas. It's at this point he told me about using T-Cut, and that he tried it before on this car although it was a long time ago. A bottle of T-Cut costs about £9, about the same price as a tin of paint. So why not, I might save myself a lot of aggravation by using this magic T-Cut rubbing compound!
The thing is, after spending 45 minutes on just one corner of the car, while T-Cut made some difference it didn't make a whole lot of difference. It's one of those situations where, if you're standing 10ft away from the car, it looks good. It's only when you come closer to the car do you see that it is, unfortunately, still patchy.
Is it worth using T-Cut?
This question depends on a number of factors. What are you trying to achieve? Are you trying to tart a car up before selling it? Are you trying to save money?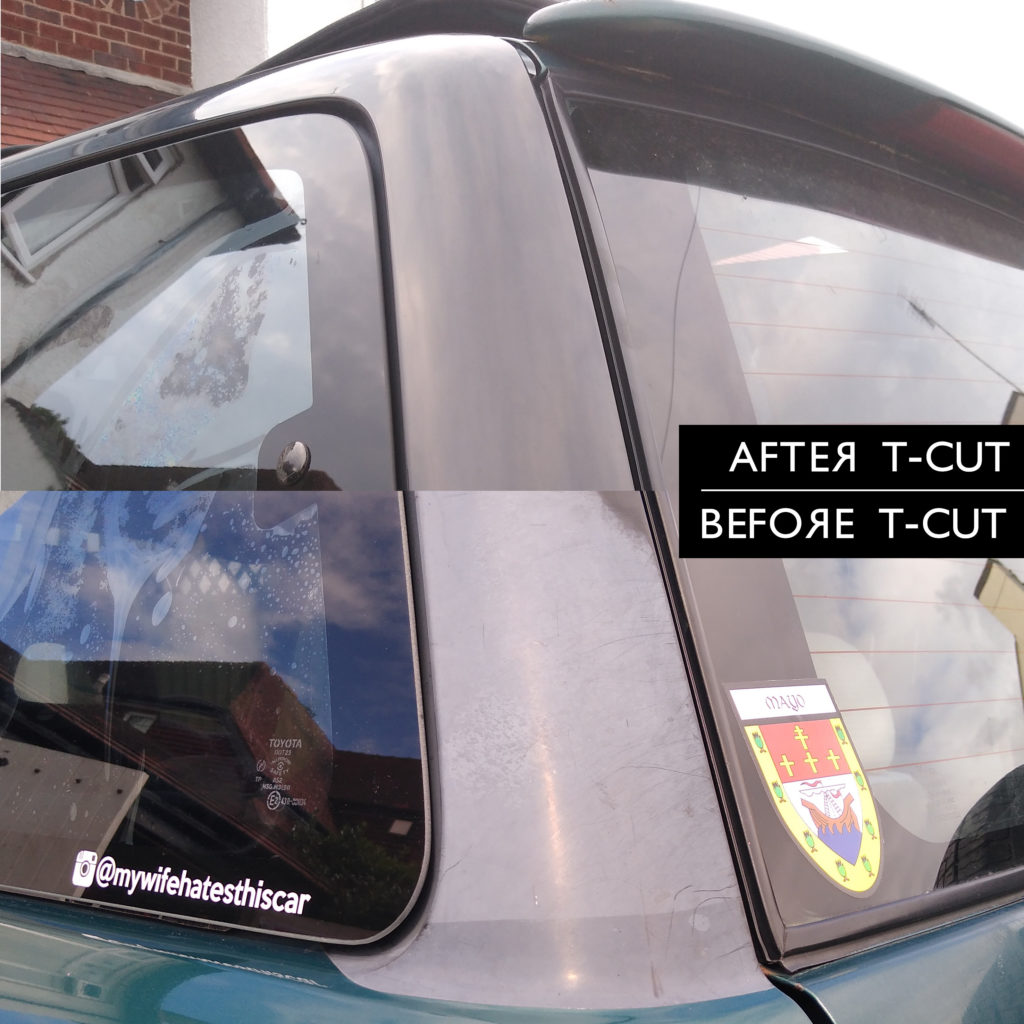 Personally, in my use case, it's not worth using T-Cut. I feel that, given the nature of the compound, I'm going to take a lot of the existing clear coat off of the car to get the colour back. At which point, how long will the results even last before I have to reapply it? Plus, I really do feel that my car's faded black paint was too far gone to be saved by T-Cut. Which is a shame!
For my Toyota RAV4, I would be better repainting those areas, using two coats of primer, a colour coat, and a lacquer. That way I'm guaranteed a great finish that makes the RAV4 pop again. Plus, it's not my first rodeo, so I already know the effort I need to put in will be slightly less than the effort needed to make the paint look good with just T-Cut alone.
That said, given it's September as I write this and the weather is only going to get worse, it's going to be hard to find good weather in order to make a good job of the paint. So for that reason I'm going to give T-Cut a chance on the rest of the car. I'm going to give it the winter and see if it's just as lovely and black as it was as I wrote this.