Like every other car on the road, there'll be a time when the brake light bulb fails on your Peugeot 3008. However, if you know what you're doing, you can save yourself a few quid by changing the light bulb yourself. It can look intimidating to do, but it takes about 15 minutes. With the money saved from paying some spotted youth to do the job, you can treat yourself to a cheap bottle of wine. Let's face it, you need something to ease the pain of owning a Peugeot 3008.
When I purchased my Peugeot 3008, I was keen to do the servicing and other bits and pieces to it myself. Usually I would go to my local Halfords or motor factors to pick up a Haynes manual for it. However, throughout the whole time of my ownership (which was about 5 years), Haynes never produced a manual for the car. This should've told me everything I needed to know about the car, but that's a story I've already covered.
So if you're like me and you're wanting to do these jobs yourself, I hope this helps you out.
Notes about changing the brake light bulb on a Peugeot 3008
The steps listed in this article refer to the 1st generation of the Peugeot 3008. To change the brake light bulb on a newer version of the car, these steps may be similar. That said, I'd imagine the removal of the light cluster shouldn't be too different.
What you'll need to do this job
You'll need the following basic hand tools and items to complete this job on your Peugeot 3008:
2 replacement bulbs (depending on what you're changing, you will need two of them!)
10mm socket
Extension bar
Ratchet
Steps to change a rear light bulb on your Peugeot 3008
Step 1: Go to the back of your Peugeot 3008, as that's where the rear lights are located. Obviously.
Step 2: Open the boot, as it hides the two 10mm nuts that hold the light cluster in place. Get your 10mm socket – if you can find yours, obviously – and unscrew them.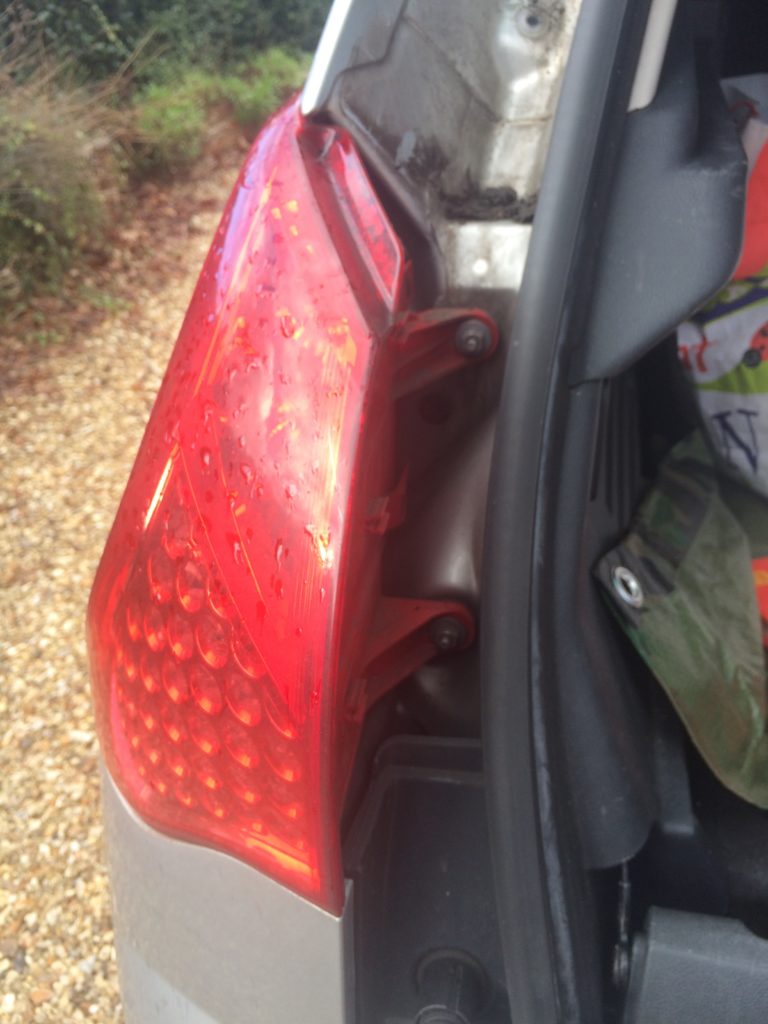 Step 3: You can now pull the cluster away from the body of the car. There will be resistance to it, as there is a connector that plugs in to the body of the car. So don't be afraid to pull the light cluster, this is the only thing holding it on at this point.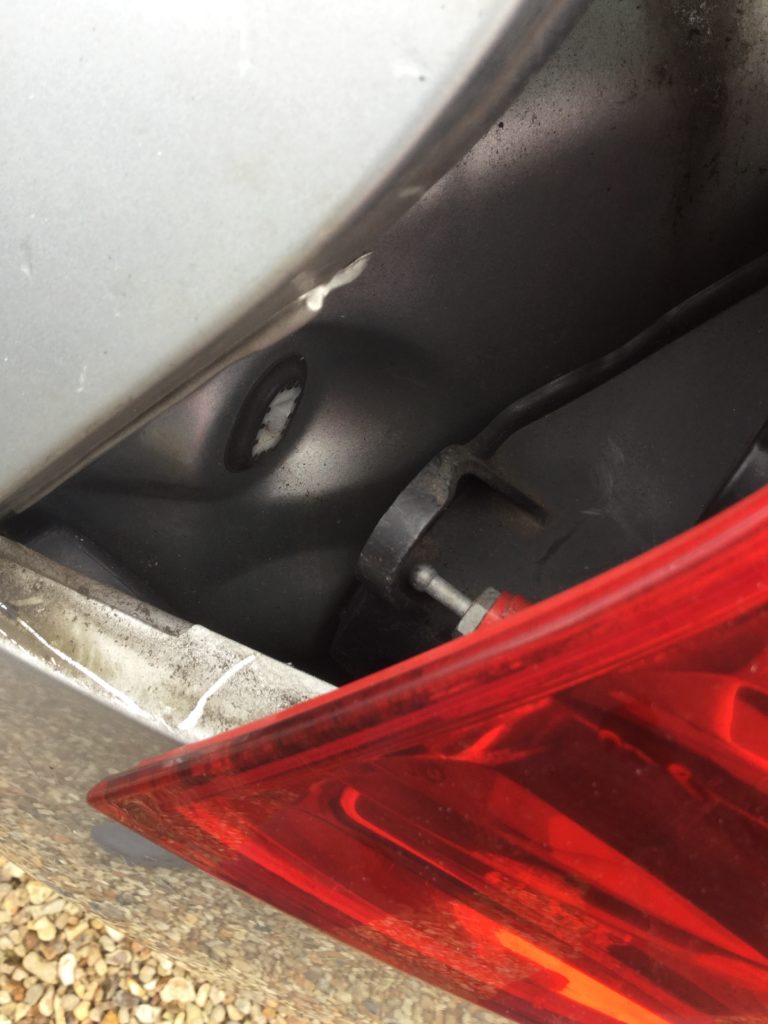 Step 4: Behind the cluster is a black object that the red part of the cluster clips on to. Undo these clips, so the red lens of the cluster comes off. Put it in a nice safe place, as if you crack it or break it they're costly to replace!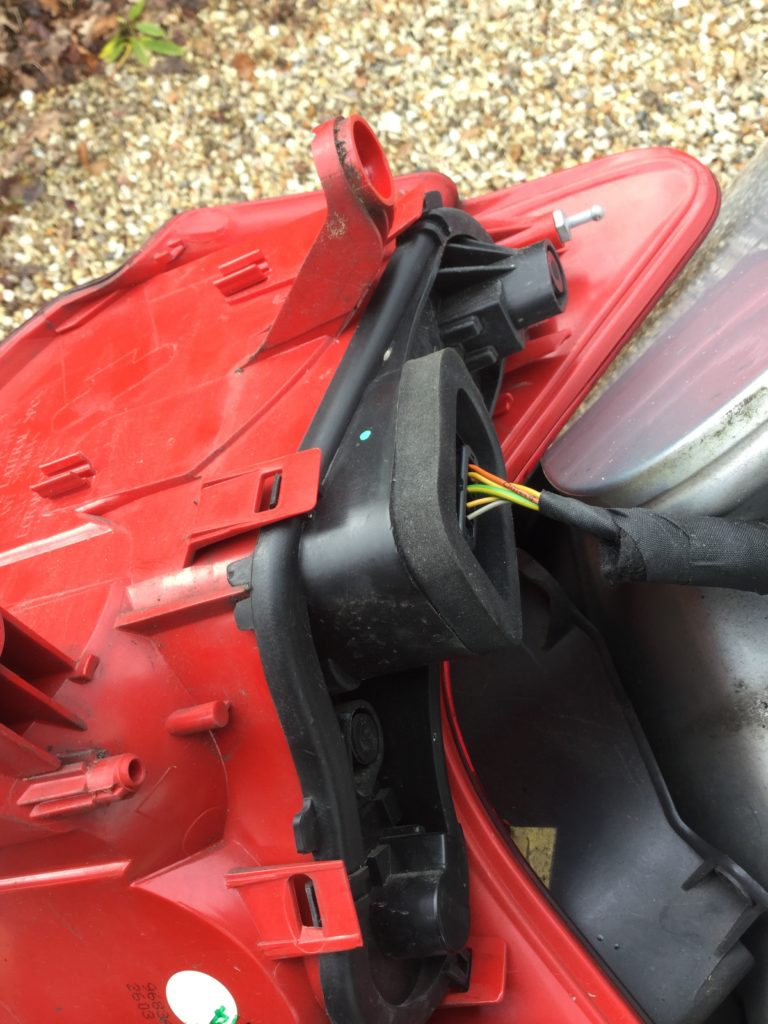 Step 5: You will see the 3 bulbs in front of you, which one you need to replace will be determined which one of yours is broken. It might be helpful to get someone to operate the controls to turn the lights on for you, but you can sort out the best way to do this yourself.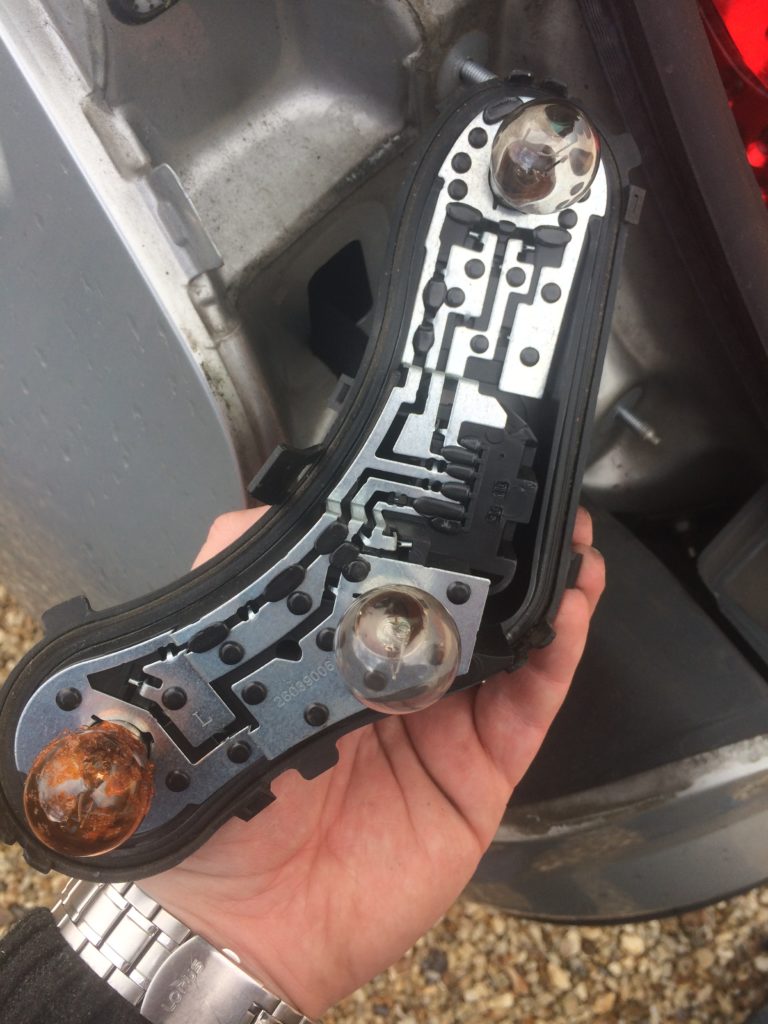 Step 6: When handling the bulb, make sure you use a bit of tissue to prevent oil or other contaminants from your fingers spoiling the bulb. Apparently it's a thing.
Step 7: Clip the red lens back on to the bulb holder, then push the complete cluster back on to the car. Get the two 10mm nuts you took off earlier and tighten them back on to where they came from.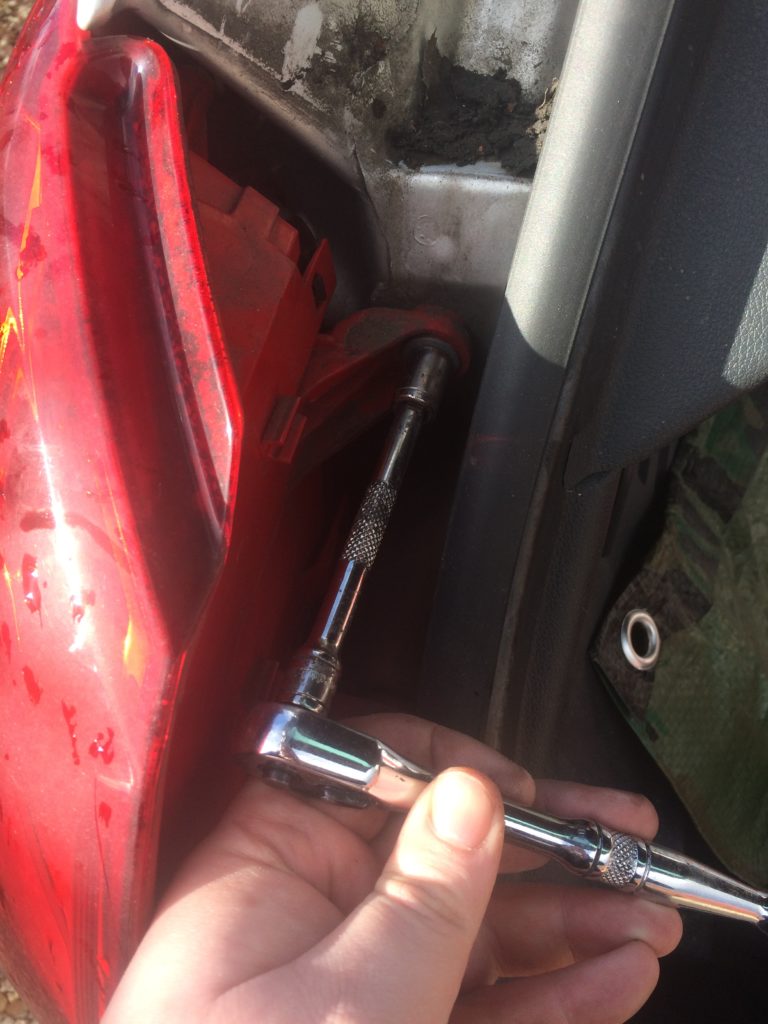 Step 8: Now you can enjoy your Peugeot 3008, safe knowing you won't be participating in the Police's Christmas fund raising activities.
Is the Peugeot 3008 easy to work on?
Everything is subjective obviously. While a power steering problem can be easy to rectify, other things like changing the timing belt might be a bit beyond the ordinary public. That said, small things like changing a brake light bulb and changing a wiper blade are things you can do yourself very easily. Plus it's cheaper, so with the money saved you can treat the wife to something nice. Or buy yourself an extra friday night beer!