2020 ended badly with Jack the RAV4 failing it's MOT – badly. I was prepared for a few advisories, things to look out for and things to change at some point, but I wasn't prepared to be given an MOT failure with the word "corrosion" sprinkled generously across it. The subframe was rotten, the sills were rotten, but the tester didn't seem too concerned with how much work it'd take to get it road worthy again. "Bring it back within 2 weeks and you'll get the retest for free" he said.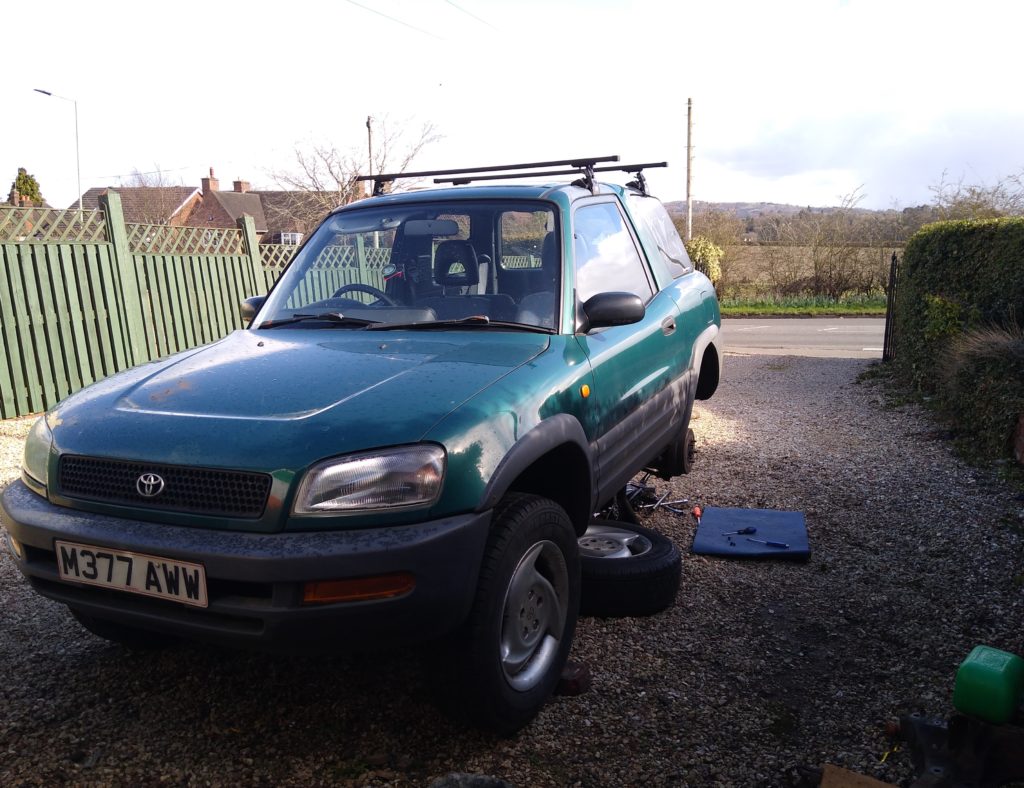 It's April 1st 2021 as I start write this article, and the only thing that's been sorted is the subframe. The sills haven't been touched. You'll be wondering now why, with a test done 3 months ago, how come my Toyota RAV4 hasn't been fixed and driving around with a fresh MOT? Well, the answer to that is simple: this car wants to die, and when a car wants to die, it will do everything it can to stop you saving it.
Saving an MOT failure – Fighting my Toyota RAV4 that wants to die: Video
What's gone wrong with my Toyota RAV4?
When I bought Jack, my Toyota RAV4, it had failed it's MOT anyway on silly things like a cracked tyre and a broken brake light bulb. It still had a valid MOT on it, and when I looked at the list of advisories, they all looked like things that could be resolved fairly easily and in good time. There was nothing on there that was screaming "CHRIST! DON'T GO OVER A POT HOLE I'LL BREAK APART!".
Confident I had sorted the issues, it came time to get the car an MOT. I took it to my test centre and stood there – masked up and socially distanced – watching the Toyota RAV4 hoisted up in to the air. Then I hear those words no one wants to hear their MOT tester say: "oh fucking hell". In fairness to him, he didn't say it once. He said it multiple times, all a bit louder, all becoming more sinister.
He beckoned me over to look at what he found. The subframe was rotten. So rotten actually that he didn't even need to pick it apart with a screwdriver. He could knock it with his hand and a clump of rust would fall away. It didn't stop there though, the further back we go along the car he points out the sills on both sides that had decided they'd prefer to be rust rather than actual steel. This was New Year's Eve, and I hadn't expected to have a car with "Dangerous Defects, Do Not Drive" on the MOT sheet.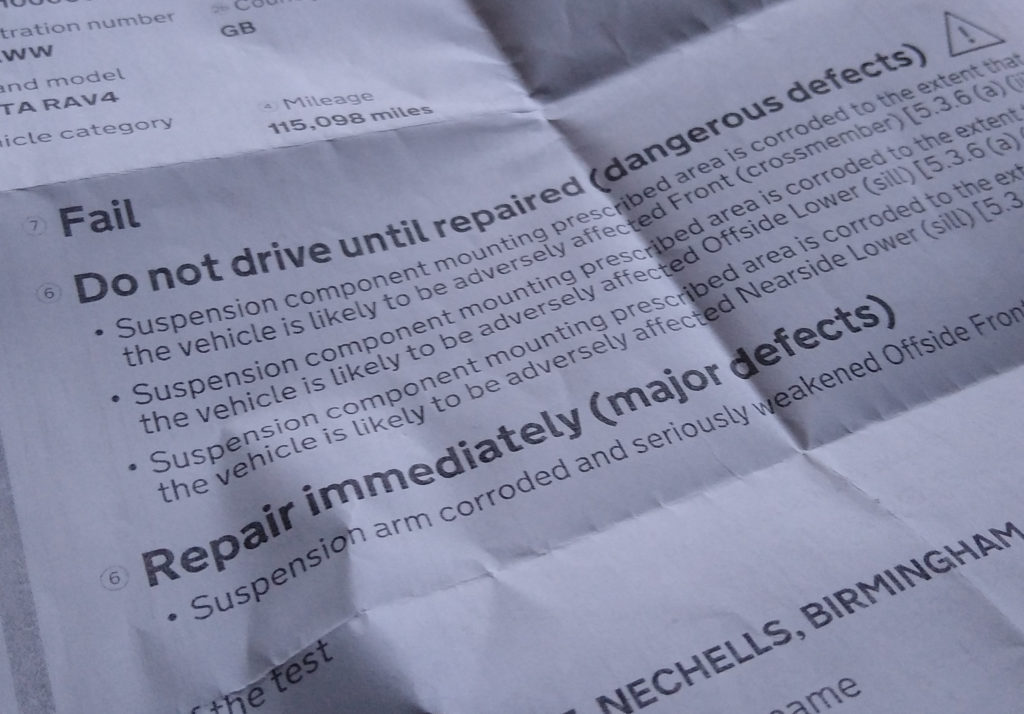 I will be honest with you here, as I got the train home while my RAV4 sat atop their recovery truck to bring it back to mine, I considered scrapping the car. I felt it was a shame, given that I had tried it out in the snow and it skipped past all of the try-hards in their BMW and Mercedes Benz PCP cars that couldn't handle the mild bit of snow we got in the UK. The thing is though, I have my Lada to do and it's been neglected because of other things getting in the way. When I got home I told the wife – because when she sees you leave with your car and return without it, it does raise questions – and to my surprise she was disappointed at me for considering scrapping the car. Turns out my wife likes my car, but don't worry this didn't last long.
A stitch in time saves anything but money
Given the wife seemed to like the car, and that I do have good fun in the car, I decided to save it. I went on to eBay in search of a subframe, and managed to snag one for £120. I then visited my former-favourite website Autodoc in search for wishbones. Only one wishbone was rotten, but while I'm there I might as well change them in a pair. Wishbones were sourced for £35 each. At that moment, that's all that was needed in terms of parts.
I forgot though that the UK left the EU at this point, and it wasn't until I saw the lorries parked in Kent with business owners moaning about fish rotting in Dover I thought – shit, Autodoc are in Germany. I didn't have to worry though, the parts were dispatched within a week as normal! A combination of the German postal service being lazy, COVID, and Brexit imports conspired to delay the delivery of these wishbones for 3 weeks. They were ordered on the 2nd January 2021, and they didn't arrive until the last week in January 2021.
Given this new found time I found myself with, I wondered what else I could do with the Toyota RAV4 while I was doing this work. I didn't fancy doing a complete restoration as that would be money and time taken away from the Lada project. But as I soon discovered, the best laid plans are often thrown out of the window.
Time Marches On, And It Waits For No One
As I said above, I started writing this article on 1st April 2021. Now, as I finish this article, it's 2nd July 2021. Given everything I've said above, surely I've got my RAV4 back on the road?
No. I haven't.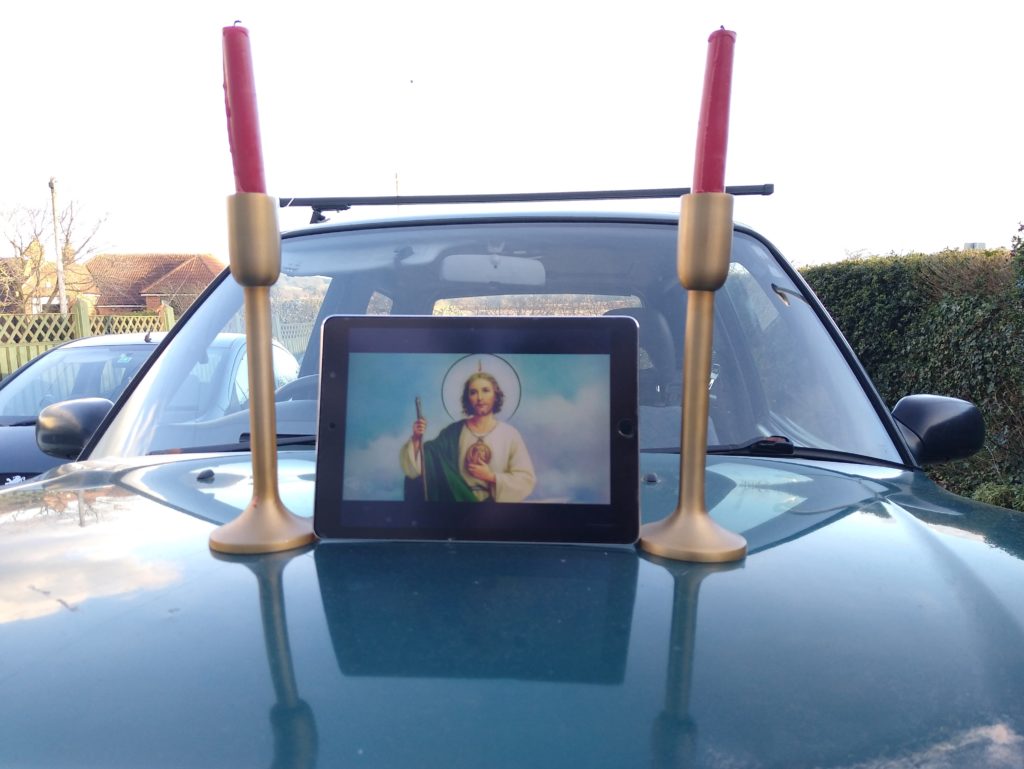 Things have gotten worse in so many ways for this Toyota RAV4. Everything from new issues found as I set about fixing other things, through to events in my own life that mean I need to get a move on. All of this at the absolute mercy of the Great British weather. If it's raining outside, it means I can't weld the car. And if I can't work on the car, it means it just sits there doing nothing. I want to be able to enjoy this car, but I also need it to help me with other things. I have a Rover here that needs to be broken, I have my Lada in the garage waiting for attention. I am in the 7th month of 2021, 7 months since the RAV4 failed it's MOT, and progress is like a fat lad running through molasses to avoid the weighing scales.
I will be honest with you as well, I didn't realise how slow progress had been until I looked at my YouTube app and realised that it had been 3 months since I last made a video updating the progress on the RAV4. I like to document the work I do, and I like to keep every video separate. The idea of making a video on dealing with the rust issues, to then say at the end "Next time I'll show you how I did the other side" doesn't sit well with me – and I hope that gives you an idea of the scale of problems I'm having with this car.
Answering The Difficult Question Of Scrapping It
All of this has fed in to a now common line of questioning from my wife and the mother in law – "why don't you just scrap it?". Replying with "if I gave up on everything that was difficult I'd have never married your daughter" is not an appropriate response to that question and let me tell you I fully accept my punishment of sleeping on the sofa for a month with the dog.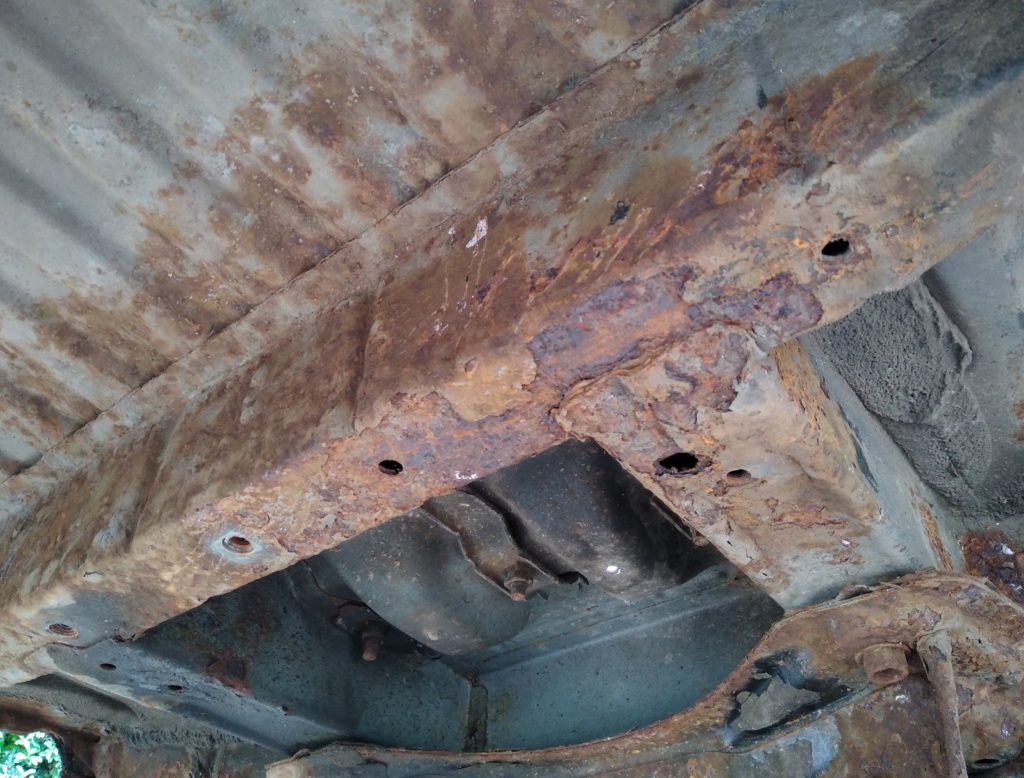 In all seriousness, it's definitely a question I ask myself when I open the curtains and I see the rain bounce off of the roof of my Toyota RAV4. Why don't I just scrap it? Why haven't I just scrapped it? Asking myself these questions usually occur when I find something soul crushing on the car that needs fixing, or when I'm having a particularly down day. Some days in particular can be difficult when the black dog is on my shoulder, and it's sapping all motivation for seeing this through.
The idea of scrapping it when I'm at my lowest feels great, I'm not going to lie. The idea of calling a number, throwing the wheels back on it, signing a piece of paper and see it leave on the back of a flat bed does make me feel better. The same way when you have chicken pox, and you scratch it. It feels good. But it leaves you with a scar, and the scar stays with you for life.
While I look at the calendar, and see the majority of weekends and as many weekday nights have been spent on this car, it does make me sad that I've spent all this effort and time and the hill of difficult just seems to get steeper. I do feel bad that all this time could be spent on my Lada, it could be spent with my wife, it could be spent enjoying the little bit of freedom we've got. But I also know that if I throw in the towel, and I see the car scrapped on my watch, I will spend a lot of time reflecting on this and wondering if I gave up too soon. I also know, that the disappointment I would have in myself from not seeing the project through would eat at me.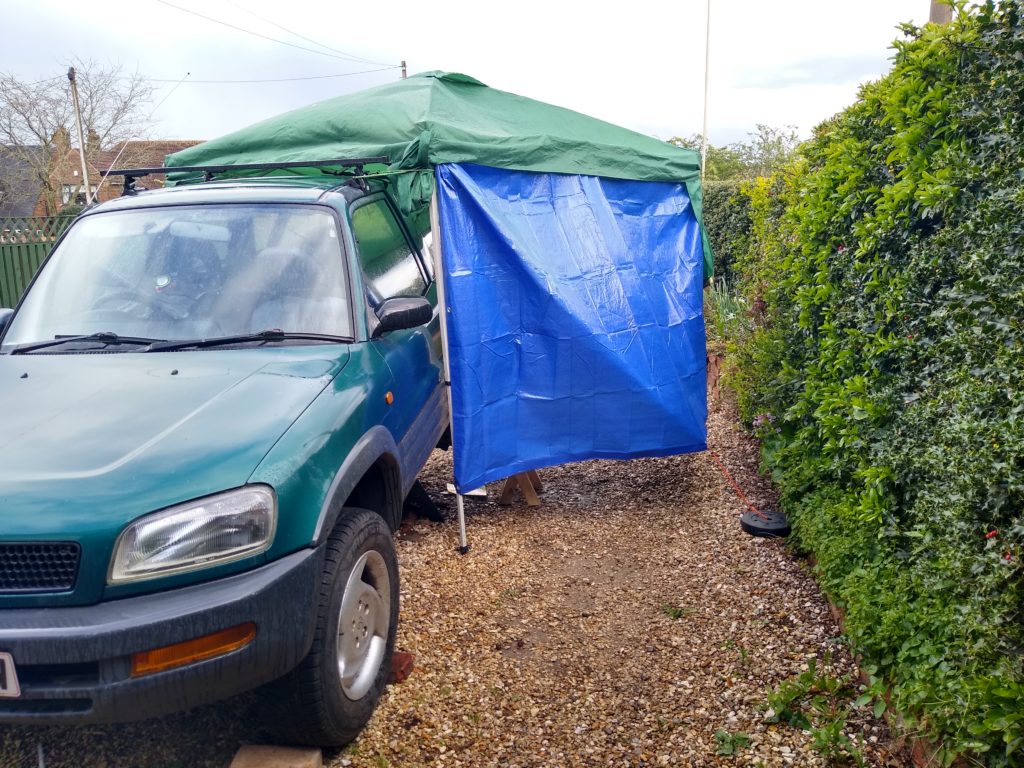 The bad mood, the disappointment, would seep in to other areas of my life and I don't want that. Why haven't I scrapped the car? Because I might as well scrap my mental health with it if I do. I don't say this flippantly either. You will know yourself how your mental health is, and how you keep it in check. I know from experience that if I try something and I don't see it through, it eats me up. I can't stop that. Sometimes I do fail, and I do my best to put that failure to good use. But I also know that I'm not always that lucky, so where I can, I push through to the bitter end.
In Conclusion
I would think now that, given the last paragraph and the journey I've taken you on, you have some idea of the rollercoaster this RAV4 has been for me. What started off with the often muttered "How hard can it be?" turns straight in to "Why does this car want to die?". What doesn't kill you is meant to make you stronger, but if you ever find yourself in the same situation as I did presented with an MOT failure and rust, I implore you to hit every part of that car with a screwdriver. If it's got more holes than the colander your other half used to make the spaghetti last night, you should really scrap it.
But if you're like me, and you're the type that excel at suffering the cold days, the rain, the feeling you get when you're in the pub car park nursing a bitter shandy, looking at the car you saved from the crusher with your own two hands, the comments you get from people who admire how unusual or cool looking the saved car is, then at the very least buy a tent for it!