If you're reading this then you are likely to have experienced the same scary problem with your Peugeot. All of a sudden, out of nowhere, the car is screaming at you saying "Steering System Failure". The power steering goes and you're left with the heaviest steering wheel in the world. It's like trying to move your wife's wardrobe with it full of all her clothes, and herself inside it.
I wrote in my article about my experience with the Peugeot 3008 that my power steering failed. Usually when I was parking the car it would suddenly die. One other time it failed was when I was driving at 50 mph on a country road. It was totally unsafe to drive at that point. A garage I took it to quoted around £300 for a new power steering ECU. The power steering pumps in these Peugeot 3008's are electric. I could spend nearly £800 on a complete new power steering unit if I wanted to.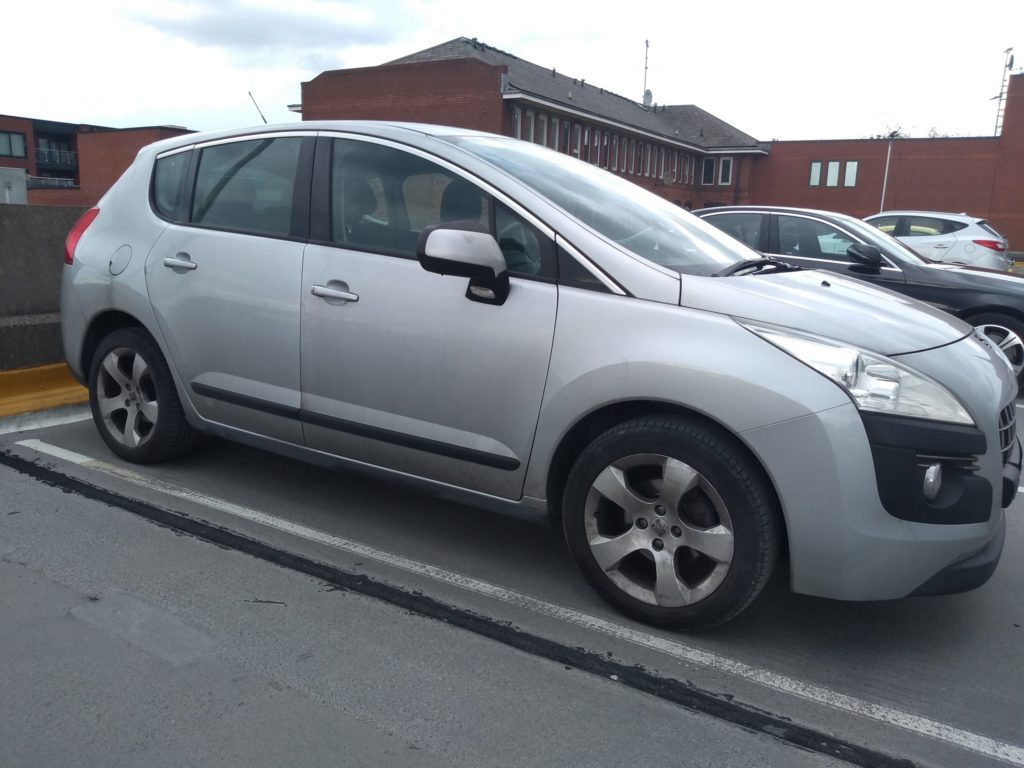 Fix your power steering problem like this
IMPORTANT: This guide relates to Peugeot, Citroen and DS cars built after 2007.
You don't really care what I was quoted though. You only care about how I fixed my issue. You'll be happy to know it's a relatively free fix. It costs only however much your local garage charges for it's air pump.
To fix this power steering problem you need to make sure that the tyre pressures on your front wheels are not only at the correct pressure, but that they're identical to each other.
The ECU on the power steering pump can't handle one tyre being a few PSI lower than the other. This creates load on the pump. It takes far more effort to move the tyre with lower pressure than the other. In true French fashion it gives up, waves the white flag, leaving you at the side of the road.
Still an issue? Check for leaks
The other steering issue you may encounter is continual heavy steering with no warnings. This also happened to my hateful Peugeot 3008. This time the fix wasn't so cheap, but it was at least cheaper than going for a new unit.
The power steering pump has a series of seals inside it which can degrade over time. Especially if the power steering fluid has been neglected during servicing. A mechanic can strip the pump down, replace the seals, and top it up with the correct oil. Remember that PSA mandate that you use Total Fluide LDS. When you see the cost of Total Fluide LDS, you'll see why they mandate it. PSA scratches Total's back, while they collectively stick a knife in yours.
Buying a Peugeot 3008? Don't. Just don't.
If there is one tip I can give you when it comes to fixing your Peugeot 3008, or other modern Peugeot, is to get the car fixed and sell it. Peugeot's of this era are notorious for shoddy build quality and reliability. It wouldn't be so bad if replacement parts were sensibly priced. But £800 for an electric power steering pump that is faulty by design is not sensible.