I have only ever owned 1 brand new car in my life, and that's my Peugeot 107 called Rocky. I've written about Rocky before, but this month is a very special week for my car. It's been 10 years since it was first registered and drove it off the forecourt. I remember being filled with immense pride that I was driving a brand new car with just 15 miles on the clock.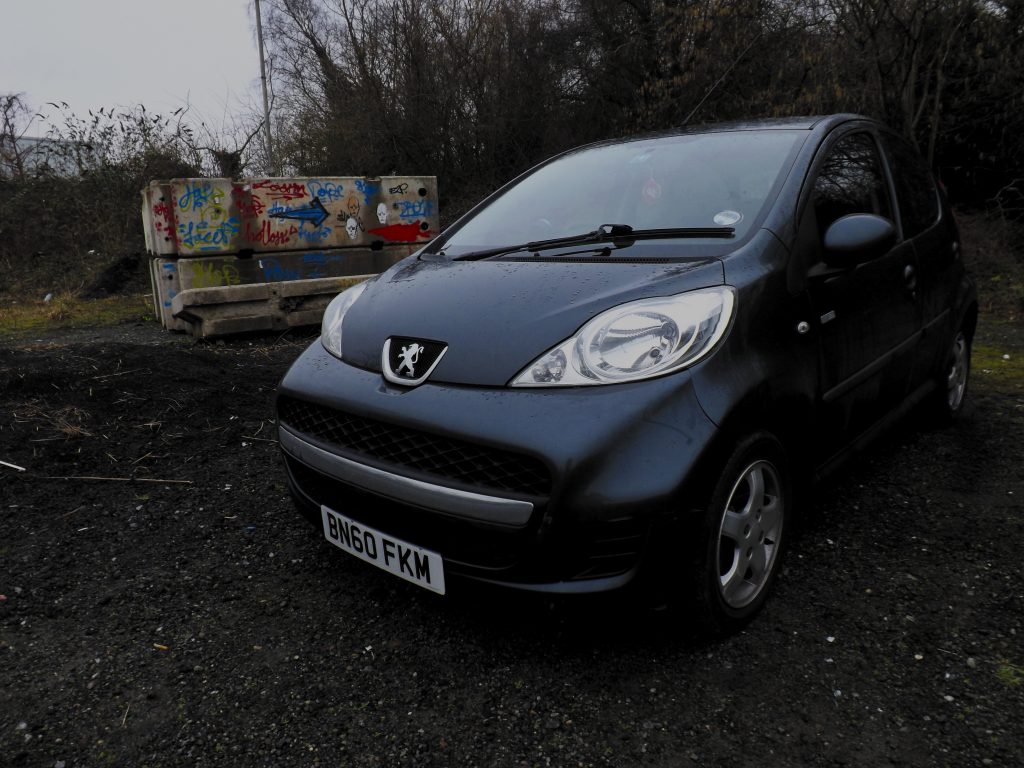 Today, as I write this, that clock now shows 82,054 miles. Those miles have taken me further than the local Tesco supermarket, like so many super mini's seem to spend their life doing. I've been as far west as Oban, Scotland – and as far east as Budapest. I've driven to happy occasions and sad occasions. This Peugeot 107 has been there throughout of all of life's changes, and continues to be a presence.
Why did I choose a Peugeot 107?
In 2010, we were still battling against the fall out of the gambles of bankers world wide. Many of us, whether you want to remember this or not, suffered. I was 22 at the time and just settled in to a new job 25 miles away from home. At the time I was driving a 1999 Honda Civic S, which drank petrol like it was lager. I had no interest in fixing cars around this time either. It was making grinding noises while I drove and just generally felt unsafe to drive.
Around this time too, Peugeot came out with this "Just Add Fuel" deal. The idea being you paid a specific amount of money every month and it covered your car tax, your servicing, and your insurance. I had one year's driving experience at this point, and I lived in Birmingham, so my insurance was extortionate. Considering the £250 a month I would pay for the car, it was going to work out cheaper for me to buy a new Peugeot and run it. The scrapage scheme helped out too, as I would not have got £2,000 for the Honda.
I know, I'm a bad man for condemning a Honda to the scrapage scheme. I apologise to Honda apologists everywhere. But, according to the DVLA, it limped on until 2017. So it didn't die like many other cars did of the scheme.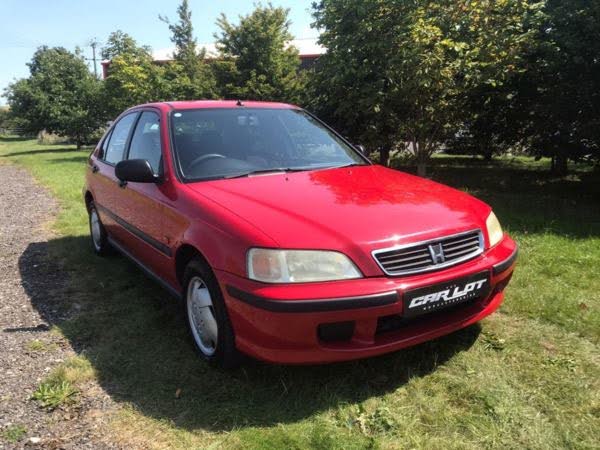 When it came to the car, my budget couldn't stretch to a Peugeot 207. The only car around my price range at this point was the Peugeot 107, so I signed my life away. I fancied an electric blue Peugeot 107, but the Honda was making horrible noises throughout the time I was trying to get this Peugeot deal done.
I settled for what they had on the forecourt. A grey Peugeot 107 5 door car. 5 doors, to me at this time, was important. I didn't fancy a 3 door as I didn't want to crash and trap someone behind me. Age has shown me this is a silly way to think, and actually a 3 door car prevents you from giving anyone a lift. Problem solved!
Life changes, but good friends are a constant
Sitting down to write this made me think about about what life's been like for me in the last 10 years. I traded in my girlfriend for a wife. I've seen a lot more of europe than I would've done. I lost my Dad (as in, he died. I didn't misplace him). I've had plenty of ups and plenty of downs to keep me grounded. But the one constant that's been there is this Peugeot 107.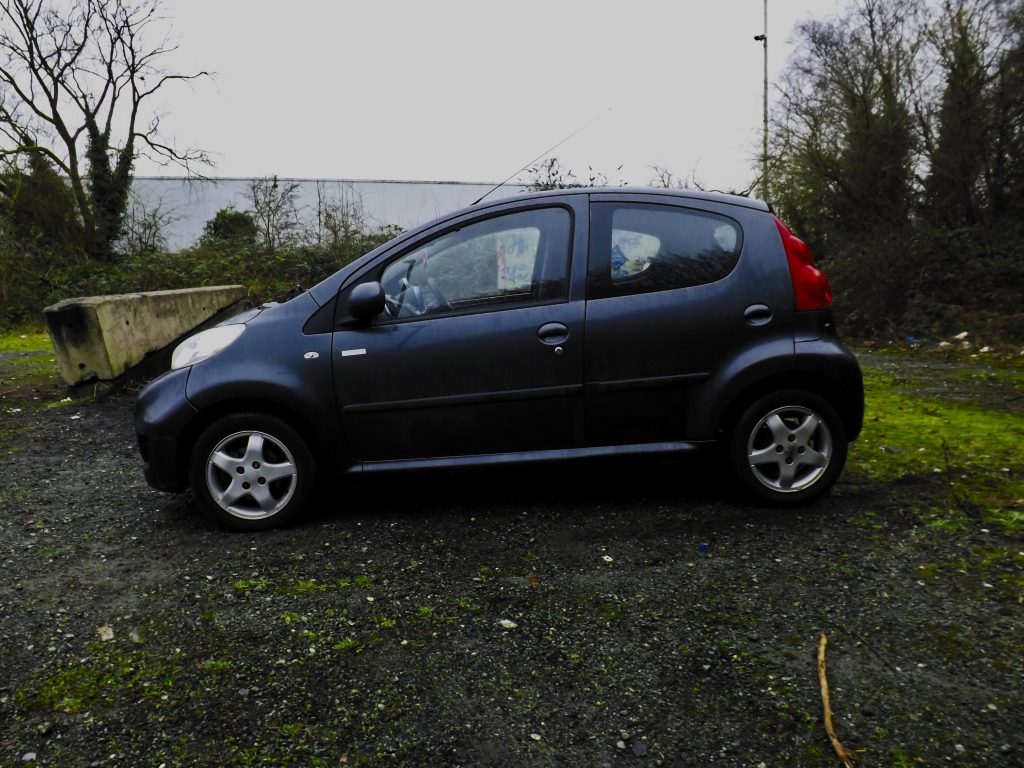 In the last 10 years I've owned about 6 or 7 cars for different periods of time. All of them have had their merits, but all of them have also had their problems. Not one of the cars performed flawlessly, there would always be some sort of issue. Depending on the car, it would often be expensive too. That is, except, for the Peugeot 107.
The only real time it let me down was when the clutch died in 2013 – so 3 years in to ownership – at 60,000 miles. Yes, I put 60,000 miles on to this Peugeot 107 within the first 3 years. It's no wonder then why the clutch died! However, at the time, I had another car I could use. So I parked the Peugeot 107 up until I could be bothered to sort the car out. At which point, given the length of time it took to sort the clutch, the battery died as well. So that needed changing.
Drive my car
Around this time I moved in with my then girlfriend (who is now my wife), and I gave her the use of my Peugeot 107. It was ideal for her, and ideal for me too. A used car is a hard car to get rid of. If it's just sat on a driveway then it's easy to sell it. She got her freedom away from me, and it freed up my Saturdays so I could go and play rugby. Which I did, until I broke 3 fingers pulling on another player's shorts. That is a story for another time though.
For the last 5 years it's been her car. I still drive it from time to time, and it's never failed to put a smile on my face. It has always driven like a go-kart. While it has a paltry 1.0 litre engine, you'd never know when you're taking part in the traffic light grand prix. Acceleration to 30mph is great, often leaving the Johnny Try-Hard's behind in their financed BMW's and Audi's. Parking on the street isn't a problem, given it's small size it opens up more opportunities for you.
What's more though, while it might get buffeted around on the motorway, it will get to 70mph and stay there. It's only when you get to 100mph does it start to become brown trouser's time. I should know, I took it on the autobahn to see how fast it could go. An indicated 114mph and the engine screamed like a banshee!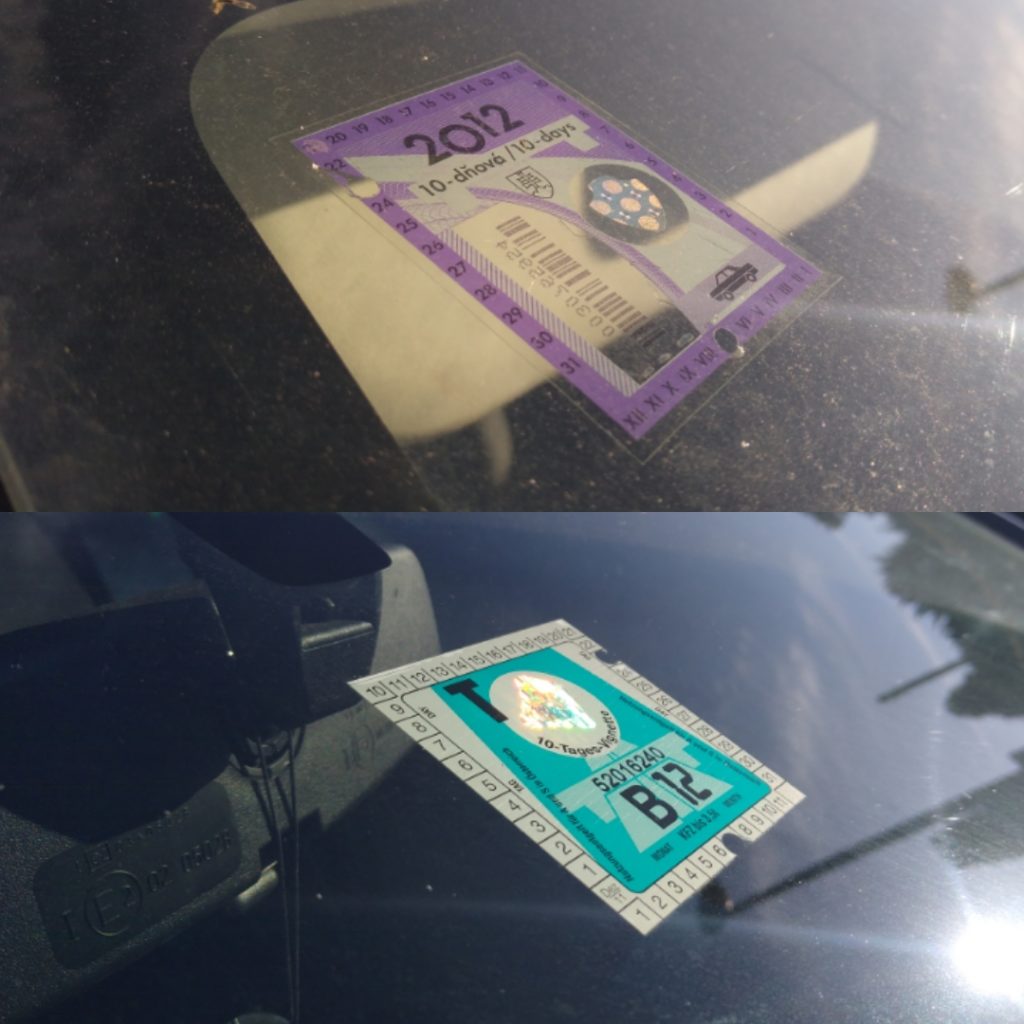 So, why have I kept my Peugeot 107 for 10 years?
The simple answer to this is that it's quite possibly the best car I've ever owned – or likely to own. It has never let me down (other than the clutch). It's dirt cheap to tax as it only costs me £20 for 12 months. Servicing is relative to other cars but given it uses small amounts of oil, the cost is cheap. Toyota provide a service kit for their Toyota Aygo (which is the same as the Peugeot 107) for about £40. That's oil, filters, and either a cabin filter or spark plugs. Incidentally, it also costs about £40 to fill the tank with petrol, which can give you up to 450 miles. Although 550 miles is possible!
Driving the Peugeot 107 puts a smile on your face, even when the news is hell bent on allowing you to wallow in the fear they want you to hear. Tomorrow, as I write this, I have to go to work. Jack the RAV4 decided to have a leaky rear diff, so I won't drive it. But I'll drive Rocky instead, and it'll give me a proper grin hooning down the country lanes to work.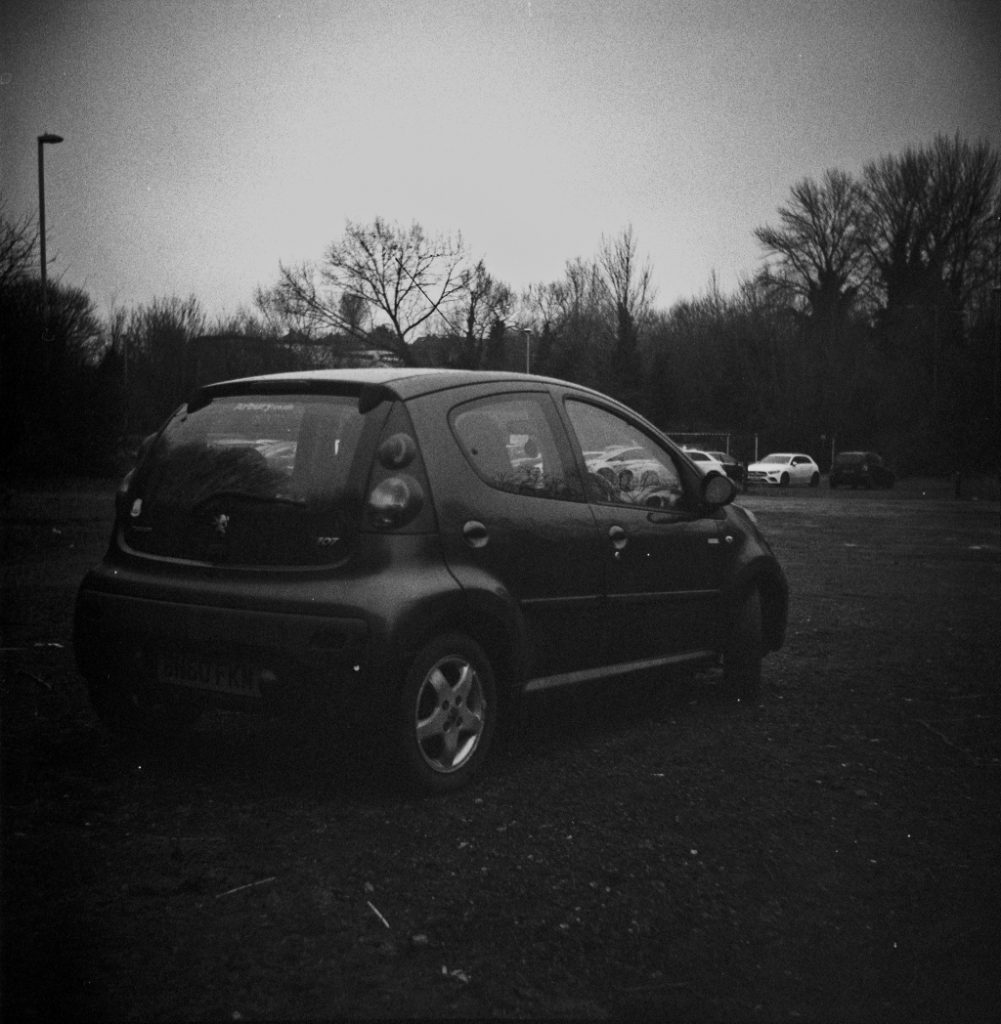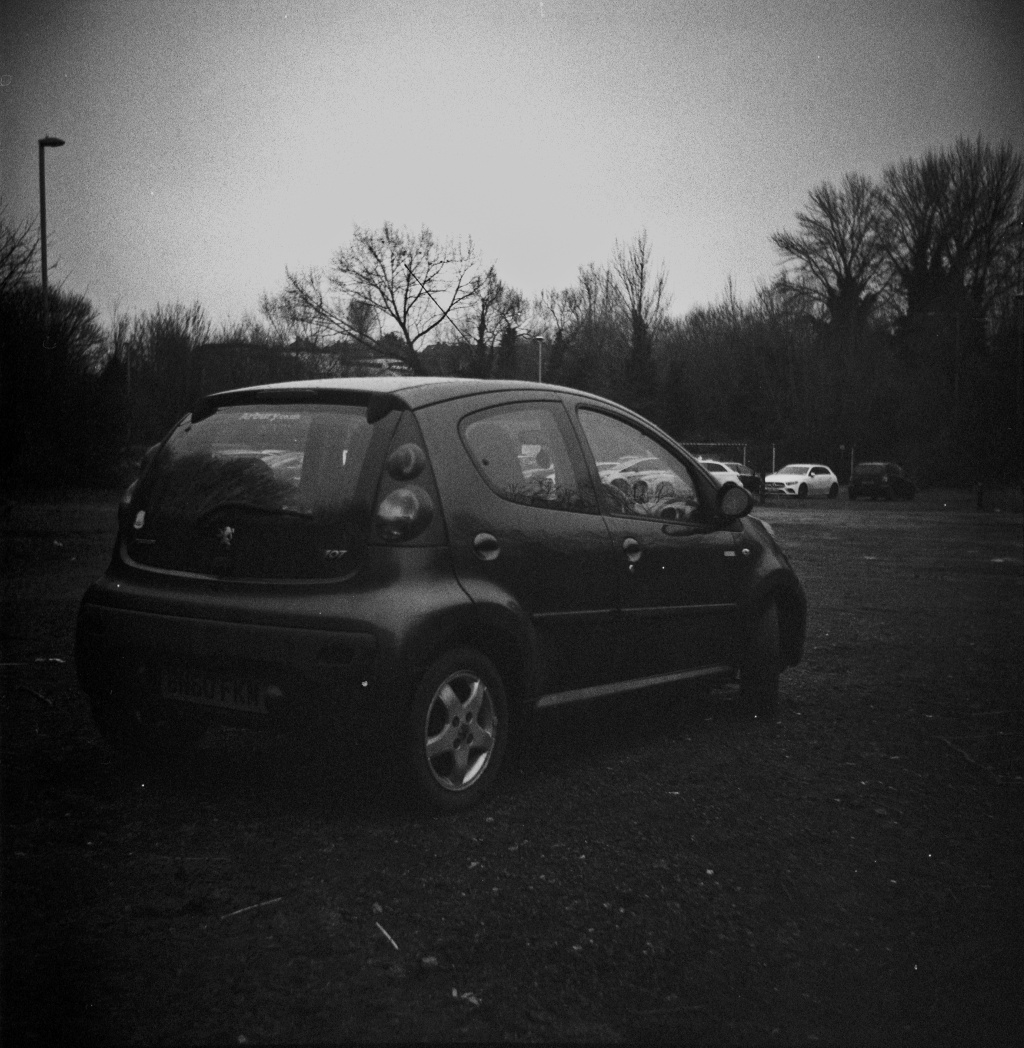 It's the memories though that the car has for me that keeps it in the fleet. It was this car that took the wife and I to Budapest in 2012 all the way from Stourbridge. It was this car that took the family and I to and from the hospital when my Dad was dying. It was this car that I drove – along with a group of Lotus's – to Horseshoe Pass. I'd have kept up with them too, if I didn't get lost! When everything seems to go wrong with the other cars and there is an emergency, it's this car that sits there and does what it needs to do without any drama.
It's also going to be the first car for my sister-in-law, when she manages to pass her test. Not through any fault of her own, but Coronavirus has screwed everything for everyone, including those who are learning enough to get the license for their freedom. She's been out in it a few times and is suited to the car. I'm not gifting her the car, but it's hers to use and it's hers to create her own memories with.
With everything that's happened in 2020, memories are consistent. It's memories that will make you smile when you're having a bad day. While they say that you should surround yourself with "radiators" who radiate positive energy, you should also make sure you have a reliable, dependable car in your life as well.
That car is the Peugeot 107.